News
Find out how to donate and how to apply for this new scholarship honoring Caroll Spinney!
Meet United Airlines new Chief Trash Officer!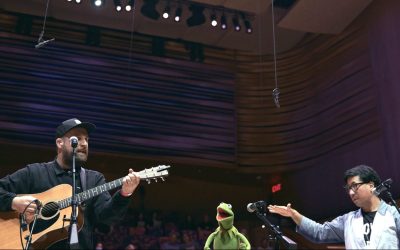 Watch Kermit and company sing "Rainbow Connection" at Lincoln Center.
The Count stars in a new commercial from NerdWallet!
Podcast
Scrooge finds out that the future isn't so cool. But who's dead?
Joe and Jarrod wrap up Season 2 with a chat about a guest who forgot to show up, terrible audio, the insanity of talking to Frank Oz, and coming incredibly close to getting a real Dame on the show!
ToughPigs.com has been providing the most biting commentary, the latest news, and the best Muppet-related content since 2001. We're asking our readers to help us raise funds so we can maintain our website, create better podcasts, and continue to deliver the very best content that all Muppet fans deserve.