News
The Muppets are getting a brand new logo to use on brand new stuff!
Diamond Select's Sam and Rizzo action figures are now available!
The infamously lost episode of Sesame Street starring the Wicked Witch has leaked online!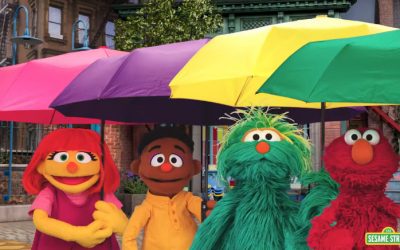 Sesame parodies the Friends theme song in honor of Fathers Day!
Podcast
We're talking about the coolest Doozer (Jack Hammer) and the Pogiest Fraggle (Pogey) with puppeteers Kanja Chen and Ali Eisner!
Director Jordan Canning joins us for a chat about sleepy Craggles, the Olympics, and Barry Blueberry!
ToughPigs.com has been providing the most biting commentary, the latest news, and the best Muppet-related content since 2001. We're asking our readers to help us raise funds so we can maintain our website, create better podcasts, and continue to deliver the very best content that all Muppet fans deserve.