News
Remembering Louie Anderson, including our previously unpublished interview about his time working with the Muppets.
Hear the latest single from Fraggle Rock: Back to the Rock, featuring Patti LaBelle!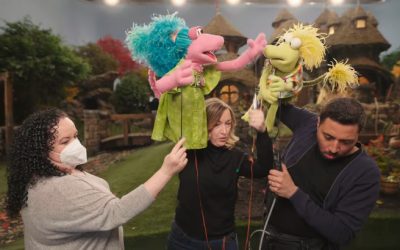 Watch a new behind-the-scenes featurette ahead of the new Fraggle Rock series!
Rumors abound about Muppet LEGO figures!
Podcast
Robin gives Grover a Fraggle pebble, Santa Claus arrives, and someone's gotta do these dishes.
The Muppets finish the carol sing and Kermit gives Miss Piggy her Christmas present.
ToughPigs.com has been providing the most biting commentary, the latest news, and the best Muppet-related content since 2001. We're asking our readers to help us raise funds so we can maintain our website, create better podcasts, and continue to deliver the very best content that all Muppet fans deserve.