News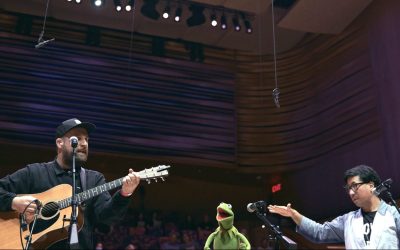 Watch Kermit and company sing "Rainbow Connection" at Lincoln Center.
The Count stars in a new commercial from NerdWallet!
Belzer appeared on Sesame Street several times over the history of the show.
The upcoming Electric Mayhem series is coming this May!
Podcast
The Cratchits finish "Bless Us All" and Scrooge finds room in his heart for love.
This week we chat to Bobby Moynihan about his time as the host of the live Muppet shows! Also Paul Williams wants to play golf and Mel Brooks says hi at an airport.
ToughPigs.com has been providing the most biting commentary, the latest news, and the best Muppet-related content since 2001. We're asking our readers to help us raise funds so we can maintain our website, create better podcasts, and continue to deliver the very best content that all Muppet fans deserve.