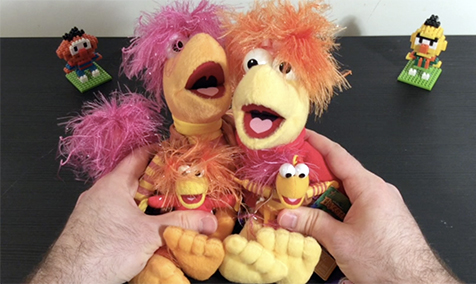 It's been a while since our last round of Fraggle Rock toys, and we were so pleased to see the upcoming line of Fraggle plush from Super Impulse at Toy Fair.  But you know what made us even more pleased?  Getting our hands on the toys and seeing how great they are for ourselves.
In our latest video review, we're pulling an "Inspector Red" and poring over every inch of these bad boys (and girls).  Give it a watch below, and then maybe buy some for yourself!
And keep a look out for more Fraggle toy reviews for the rest of the Super Impulse line right here on ToughPigs!
Click here to review your cares away on the ToughPigs forum!
by Joe Hennes – Joe@ToughPigs.com