Earlier this week, I asked YOU, the readers of this website, to send me pictures of Grover as a character from a well-known book for a chance to get a free iTunes download code for the Monster at the End of This Book app, starring Grover his own self.  I got some really fantastic submissions… making it all the more painful that I had to choose just 10 winners.  So let's start with the Honorable Mention entries:
Grover as Frankenstein's Monster by Jeff Brown

Grover as Harry Potter by Brian J. Heck
by Bert Goldsnider

Twilight Grover by Staci Rosen
"Grover Lord of the Rings" by Evan Goldaper
Good stuff, right?  And those are just the Honorable Mentions!
And now, on to the ten app-winners (You can click all of these to make them bigger):
by Cameron Garrity
by Brian Hodges
 "Where's Grover?" by Thomas Stroud
by Staci Rosen
by Ivan Guerrero
"If You Give a Super Grover a Cookie" by Lila Totino
"Grover Quixote" by Edward J Grug III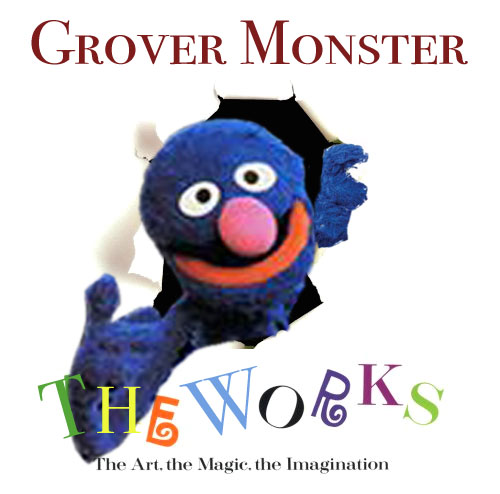 by KS
 "Herry Potter and Grover" by Chris Czuk
by Chandler Jackson
Wow, that's a lot of Harry Potters.  I guess those are some pretty popular books.  I should read them one of these days.
Thanks to everyone who submitted Grovers — I'll e-mail you your iTunes download codes.  And if we're smart, we'll do another contest like this again soon, so keep your eyes on this website!
Click here to check Grover out from your local library on the Tough Pigs forum!
by Ryan Roe – Ryan@ToughPigs.com