Everything is so strange these days.  You know what might make us feel better?  Some exceptional Muppet fan art.
As you likely know, we spend our time slowly amassing what we think is the best and most impressive Muppet fan art on the internet.  After we've got a decent-sized collection, we share them in this article we call The Mup Art Show.
We hope you enjoy the art below, and if you do, please considering visiting the artists' website and purchasing something.  So many people are out of work right now, and the art industry has been hit hard.  Every little bit helps!
And if you're a professional artist with some Muppet work in your portfolio, feel free to send us your work to be featured here on ToughPigs!
by Steve Lowtwait
by Douggy Pledger
by Douggy Pledger
by Anna Clark
Artist unknown
by Christopher Tupa
by Tony Whitaker
by Tony Whitaker
by Kat Reilly
by Francesco Francavilla
by Francesco Francavilla
by Julia Lichty
by Matthew S. Armstrong
by Marq Spusta
by Dave Wilhelm
by Luke Flowers
by Toffe
by Alyssa Erin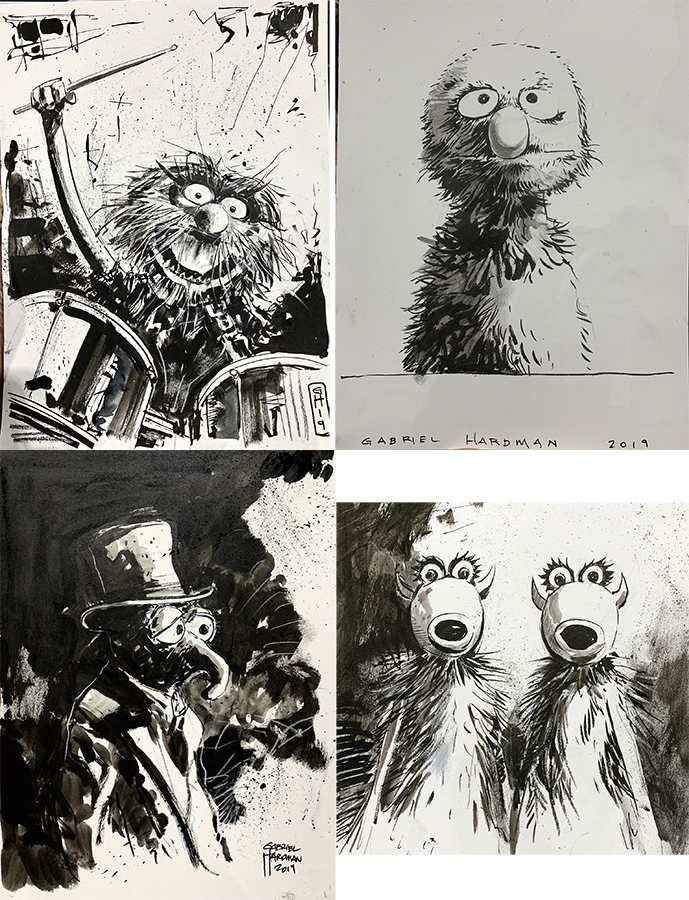 by Gabriel Hardman
by Nathaniel Daught
by Kyle Hotz
by Jacob Stack
by Will Carroll
by Jenn Harney
by Alejandro Y.
by Kevin M. Wilson
by Canaan Grall
by Alejandro Y.
by Tom Whalen
by Andrew Kolb
by Izzy Abreu
by Diana Leto
Click here to draw a frog on a bump on a log on the ToughPigs forum!
by Joe Hennes – Joe@ToughPigs.com