You know that feeling when you see some awesome Muppet art, and you instantly know that you're looking at the work of a kindred spirit?  That's what's happening right now with the illustrations of Luke Flowers.
In just a second, you'll see all of Luke's love letters to Jim Henson and his felted creations.  You'll see a wonderful tribute to Labyrinth, several pictures of Jim throughout his career, lots of green characters, and even a couple of memorable beards.
Many thanks to Luke Flowers for allowing us to share his work!  If you want to see more of Luke, be sure to check out his website.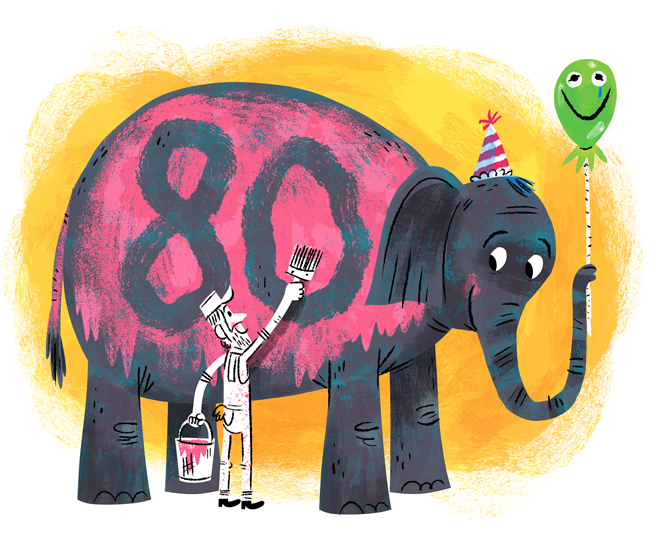 Click here to grow a beard on the ToughPigs forum!

by Joe Hennes – Joe@ToughPigs.com