You'd be hard pressed to find a better Muppet fan artist than Dave Hulteen.  Not only is he incredibly talented and one of the nicest guys in the business, but he has an appreciation for the Muppet characters that so many other artists lack.  Basically, I'll take any opportunity to tell everyone how awesome Dave is.
As an exercise, Dave creates a new illustration every day (which you can follow on his Facebook page), and he spent a full week focusing on Rowlf the Dog.  Says Dave:
ROWLF! In anticipation for The Muppets newest movie, I took this week to draw their oldest and dearest character. Jim Henson's first nationally famous character who is now performed incredibly well by Bill Barretta, there's no other way to say, I love that brown, old, floppy eared dog.
So without further ado, here are the many Rowlfs of Dave Hulteen!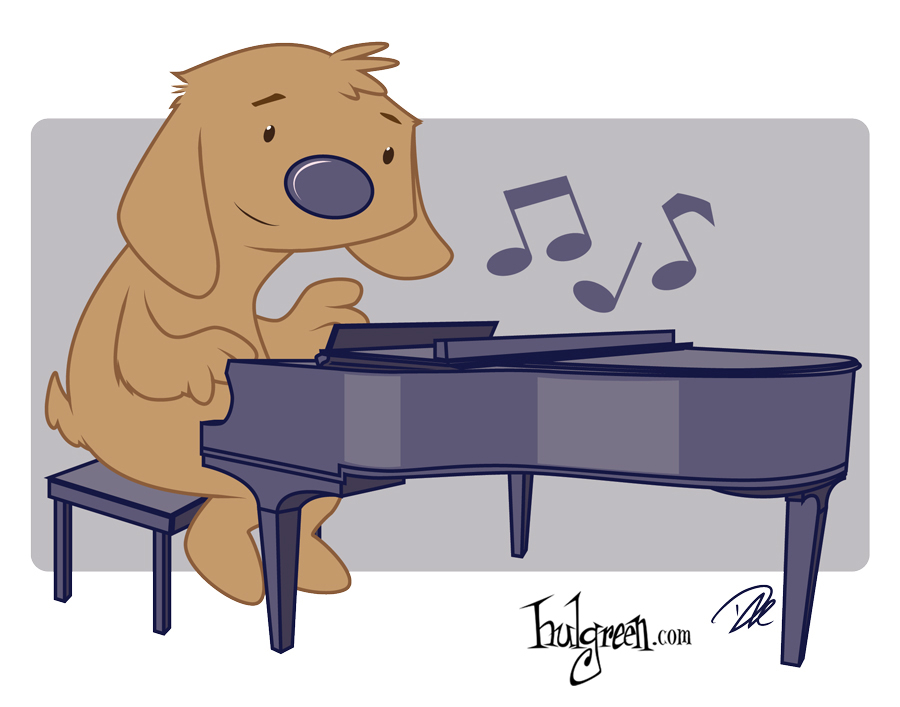 Li'l Piany
Vector art
Adobe Illustrator CS6
First Note, First Love
Colored pencil on sketch pad
The Rowlff
Inspired by artist Sam Kieth
Created in "Art Set" app
Apple iPad (with stylus)
You're Not Booga
Inspired by artist Jamie Hewlett
Micron Pigma pens on bristol board
Color in Adobe Photoshop CS6
Old Brown Ears
Charcoal, conté crayon, chalk, & China marker on gray paper
Original sketches
Many thanks to Dave Hulteen for sharing his amazing work with us!
Click here to not be Booga on the ToughPigs forum!
by Joe Hennes – Joe@ToughPigs.com