Voting for The Fozzie Awards is now closed. Stay tuned for the star-studded Fozzie Awards presentation on September 18th!
Last year, we presented one of the coolest project we've ever had the privilege to work on throughout our time in the Muppet fan world.  To help celebrate the under-nominated film Muppets Most Wanted, we created The Snuffy Awards.  The Snuffies gave awards to the film, characters, and performers who deserved the attention, thanks to the votes of you and your fellow Muppet fan kin.
The best part about The Snuffy Awards was the video, which featured celebrity presenters like Matt Vogel, Eric Jacobson, Leslie Carrara-Rudolph, and more.  We even somehow got Constantine to make a very brief cameo!  Even I don't know how we pulled that off!
Since The Snuffy Awards, we've been getting requests for another edition, but without a new Muppet movie to give the awards to, there wasn't much point.  But then the Muppets got a new TV show, which was subsequently canceled, and also didn't receive much in the way of accolades (aside from one much-deserved Emmy nod).  So it's the perfect time for another Snuffies!
But no.  The Snuffy Awards are for movies.  These are the Fozzie Awards!  Celebrating the best achievements and accomplishments of the Muppets in television from the past year!  That includes The Muppets, Sesame Street, Turkey Hollow, and more.
Starting now, you can vote in the categories below.  Voting will remain open through Sunday, September 4th.  At that point, we will begin counting the ballots and putting together our video presentation.  The Fozzie Awards presentation will premiere on Sunday, September 18th, the same day as the 2016 Emmy Awards.
So vote, spread the word to your friends, and then get ready for The Fozzie Awards!
[polldaddy poll=9502495]
[polldaddy poll=9502502]
[polldaddy poll=9502504]
[polldaddy poll=9502506]
[polldaddy poll=9502507]
[polldaddy poll=9502508]
[polldaddy poll=9502509]
[polldaddy poll=9502518]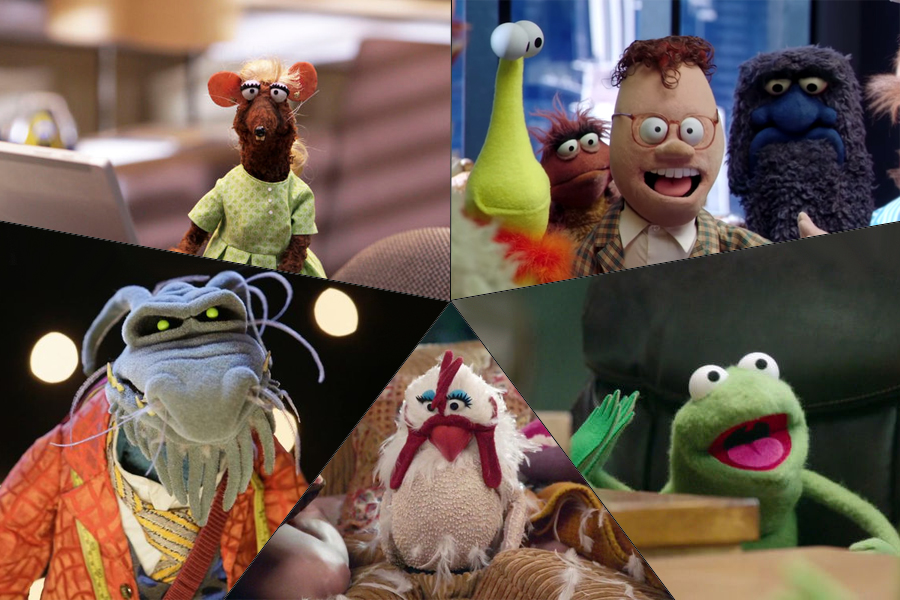 [polldaddy poll=9502519]
[polldaddy poll=9502520]
[polldaddy poll=9502522]
[polldaddy poll=9502523]
[polldaddy poll=9502524]
[polldaddy poll=9502526]
[polldaddy poll=9502527]
[polldaddy poll=9502531]
[polldaddy poll=9502532]
Thanks for voting, Muppet fans!
Thanks to Jon Shaw for creating the Fozzie Award statuette!
Click here to rock the vote on the ToughPigs forum!
by Joe Hennes – Joe@ToughPigs.com