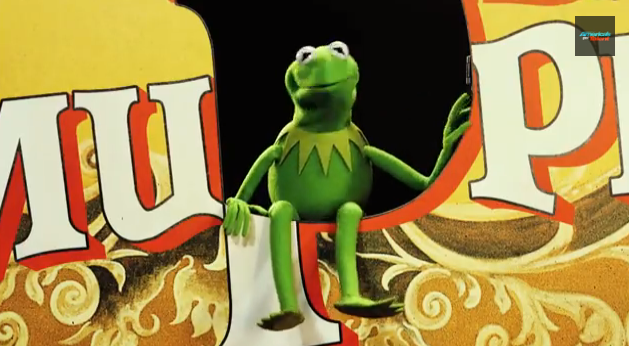 I stopped watching America's Got Talent on a regular basis years ago, when I realized that America was almost always going to vote for boring singers instead of more interesting variety acts. Dumb ol' America. But last night, I had a reason to watch, and I'm glad I did, as the episode was peppered with Muppet appearances.
If you want to see everything they did, you should watch the whole thing (that way, you can also hear Nick Cannon announce the results to find out who… America… voted… … … … … for…), it's available via Hulu. Which means I hope you like lots of commercials with your Muppets!
But if you just want to see some of the good stuff, here — via YouTube! — is the opening from the show, with a full-fledged adaptation of the Muppet Show theme song:
And here — also via YouTube! — is one of the weirdest things on TV this week: Miss Piggy singing "It's Raining Men" with Talent judges Mel B and Heidi Klum (Hey, have you ever noticed most of the America's Got Talent judges aren't American?):
Now, if I've successfully mastered the art of Hulu embedded video, the below — after a car commercial — should be an excerpt of Fozzie clowning around with Talent judge and former Muppet Babies voice actor Howie Mandel:
And the below should be an excerpt of Statler and Waldorf engaging in awkward banter with judge Howard Stern:
It's always good to see Muppets on TV, although it does seem odd that they never mentioned that their newest movie is out on Blu-ray and DVD. Unless they did, and I missed it somehow. But now that the Blu-ray promotional blitz is tapering off somewhat, I just hope we don't have to wait too long until the next major Muppet TV appearance.

Click here to call Statler and Waldorf "the coolest dudes" on the Tough Pigs forum!
by Ryan Roe – Ryan@ToughPigs.com