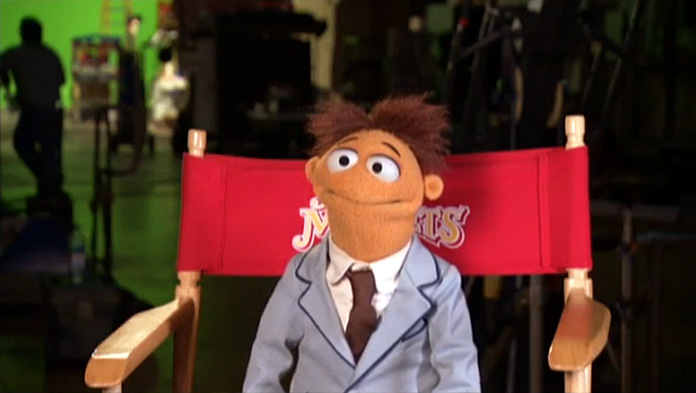 Our favorite new Muppet Walter recently did an interview with CNN's "Geek Out" blog to talk about The Muppets. Normally that wouldn't really be huge news — Walter's done a ton of press to promote the movie.
But what makes this one remarkable is the fact that, in talking about his Muppet fandom, Walter actually talks about reading Tough Pigs.
Tough Pigs!  That's this website!
You should read the whole thing — the interview also includes Walter's answers to the CNN blog-reader-submitted questions from a few weeks ago. But here's the relevant passage for our self-aggrandizing purposes:
CNN Geek Out: Do you think this movie has legitimized Muppet geeks?

Walter: Yeah! Actually, I think it made us like an enviable group. Everyone wants to love the Muppets, and the great thing is – they can!

I've been a fan of the Muppet fansites ever since I can remember. Muppet Mindset and Muppet Central and Tough Pigs.

Before I got this movie, I actually submitted some fanfiction to Tough Pigs. It didn't get published or anything. What can I say? They're Tough Pigs!
So, wow. We're legitimate!  Thanks for shoutout, Walter!  And sorry about the fanfic thing.
Thanks to Muppet Mindset (also an okay website) for alerting us to this! Click here to geek out on the Tough Pigs forum!
by Ryan Roe – Ryan@ToughPigs.com