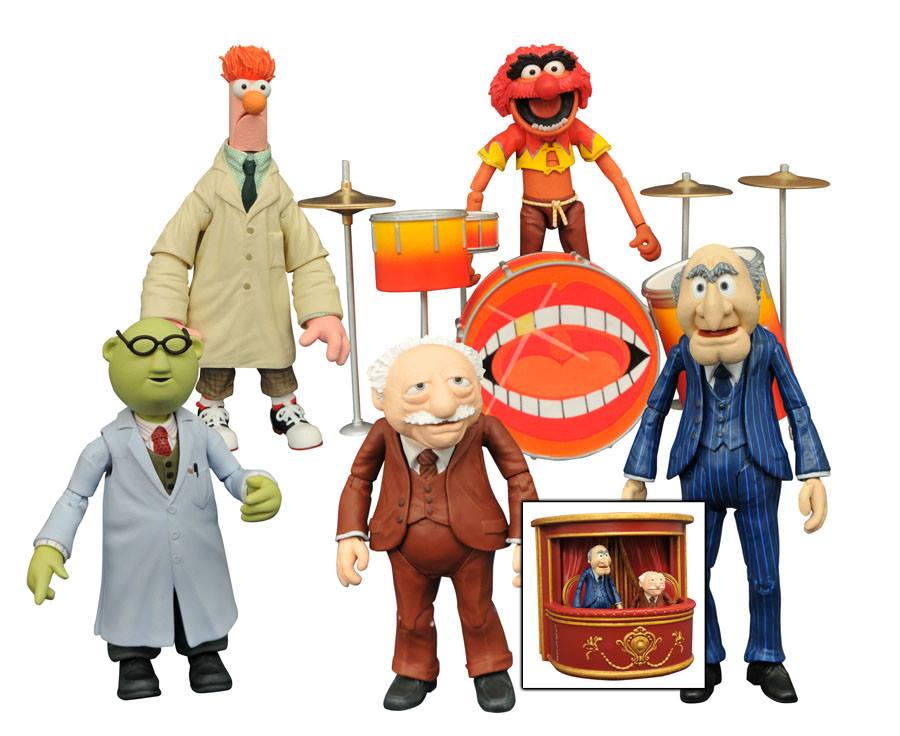 The second series of Diamond Select Muppet toys are now in stores!  Okay, so they've been in stores for a few months now, but that doesn't mean we still can't geek out over how great they are.
The good folks at Diamond sent us a set to review, and we're still testing out this whole "video review" thing (Do you like it?  Let us know!), but it seems that it's been a fun way to really showcase what these toys can do.  I mean, it's tough to show off things like articulation and unboxing in a photo essay.
As you'll see, we were blown away by Statler and Waldorf's balcony, as well as all of the likenesses to the puppets.  Plus, we compared each of the toys to their Palisades counterparts, for those of us who care about such things.
Due to the long length of the video (sorry – I'll talk faster next time), we had to leave a few things on the cutting room floor, like reviews of the "bare bones" Toys R Us sets (which come with fewer accessories), and my frustration at the act of removing these guys from their boxes. But if you want to know just about everything else about these guys, then we've got you covered.
Enjoy!
Click here to hide away in your balcony on the ToughPigs forum!
by Joe Hennes – Joe@ToughPigs.com