As ToughPigs.com continues its 20th anniversary celebration, our co-owners – Joe Hennes, Jarrod Fairclough, and Ryan Roe – have joined together for a brief look back at what this momentous occasion means to us. Don't worry, we promise we'll stop navel-gazing real soon.
Joe Hennes
20 years. Twenty. Two tens. One fifth of a century.
That's four times as long as our predecessor MuppetZine was in existence. That's longer than the productions of The Muppet Show, Fraggle Rock, The Jim Henson Hour, Muppets Tonight, and the 2015 The Muppets sitcom put together. It's… not quite as long as Sesame Street, but we're catching up. I legitimately can't wrap my brain around it.
We have a lot to be proud of here at ToughPigs, and not just for the amount of time we've stuck around on the World Wide Web. Beyond our interviews with Muppets and Muppet performers, the multitude of live events we've organized, and the cool stuff we've been privileged enough to witness on filming sets and through Zoom calls, we've also had the honor of rubbing elbows with our fellow Muppet fanatics and gotten to work with many of them on various projects. (Including our current Favorite Thing in the Whole World, The Great Muppet Mural!)
I always say, the reason I work on this website isn't so I get to see and do cool things, but so we can be conduits to the fanbase, bringing them one step closer to hanging out on the set of a Muppet TV show or getting to make a sandwich with Gonger or finding new reasons to revisit the old stuff that we all love so dearly. The fact that we've been at this game for two decades tells me that we're doing something right, and I hope you all see it that way too.
Sometimes I think back to my early teenage years, looking forward to getting the latest copy of MuppetZine in the mail. I was thrilled at the idea that there were other people in this world like me, and they care enough about the Muppets to actually provide something to their fellow fans. I never could've dreamed that someday I'd be one of the few who'd step into Danny Horn's shoes (which I'm sure are impeccable). I can't even begin to tell you how honored I am to carry this baton.
But of course, I wouldn't be doing this if it weren't for you. Your eyes on our screens, your clicks on our links, your comments on our social media accounts (okay, maybe not all of your comments) keep us going. We'd have no reason to talk about Muppets on a daily basis or bring you the latest news or tell stupid jokes about Fozzie Bear if it wasn't for the greater Muppet fandom. So thank you all for being here and for joining us for the last twenty years. This isn't just a celebration for ToughPigs, but for Muppet fandom as a whole.
Jarrod Fairclough
There's a story Paul Rudd once told about filming the finale episode of FRIENDS. While the whole cast was crying and celebrating a ten year run, he felt totally out of place taking part. So he broke the ice by joking with Jennifer Aniston by saying 'Well, we did it! What a ride!' which she apparently did not find that amusing. But, I get it – because that's exactly how I feel celebrating the 20th anniversary of ToughPigs! I joined the management team 6 months ago, and while I've been around in a tiny way since 2013, really I disappeared for the 6 years I ran The Muppet Mindset. So, should I be here celebrating with Joe and Ryan who've been here for 15 years? Probably not. But I love this site, so allow me just a few words as I ride their coattails.
ToughPigs was one of the first regular sites I would check out when I was a teenager. It was the time first I knew there were people out there who were just as into these weird little puppets as I was, and I learnt a lot from Danny and Kynan, then Joe and Ryan. I'd never considered writing, but after I visited Sesame Street in 2008 I actually wrote a little piece and submitted it, totally cold, to Joe. Who, in my first ever encounter with him, kindly declined to publish it. Fun fact: It's now on here! Talk about playing the long game! This site is synonymous with The Muppets, we're a part of the family, and while I loved and adored The Muppet Mindset, it just never seemed to have the name ToughPigs does. So when Joe and Ryan officially asked me to merge and become the third head of the beast, it was an easy decision. It wasn't an easy process, but I didn't have to deliberate. Joe and Ryan have welcomed me with open arms, not only since I started working here, but since I took over the Mindset in 2015. I'd love to go back and tell little 14 year old Jarrod that one day he'd be one of the heads of that funny site with the Smig cartoons and those My Week With articles. Because he wouldn't believe me. I did it. What a ride.
Ryan Roe
Wait, what?! It's been 20 years since Danny Horn founded Tough Pigs? But that would mean it's been 20 years since I first started reading it. Twenty years since I realized that a fan site's coverage of the Muppets could be just as fun and entertaining as the Muppets themselves.
And that would mean it's been 20 years since I started hanging out on the Tough Pigs forum, where I met some of the funniest and best people I've ever known. Twenty years since I encountered so many remarkably smart and wonderful Muppet fans, many of whom I'm happy to remain friends with to this very day.
That would also mean it's been 15 years since Joe and I started working on the site. Can that be true? Fifteen years since my article on Big Bird's guest appearance on Deal or No Deal? Fifteen years since I started writing stuff about the Muppets for people to read on the internet, and desperately hoping my writing didn't stink too much?
How is this all possible? I should have run out of things to write about YEARS ago. Like, it's been five years since I wrote a thousand words on Mr. Tarkanian, Kermit and Fozzie's editor from The Great Muppet Caper. When you write something like that, you sit back and say, "What else is there?" And yet, I've had five more years worth of ideas since then?! And at some point I also started a Muppet movie podcast with my friend Anthony Strand?
Apparently it's all possible. It's all true. It's all real. And boy, am I grateful for every piece of it. My life sure would be boring without the Muppets… and the Muppet fan website… and most importantly, the Muppet fans. Meet you back here in 80 years for the Tough Pigs 100th anniversary, everyone!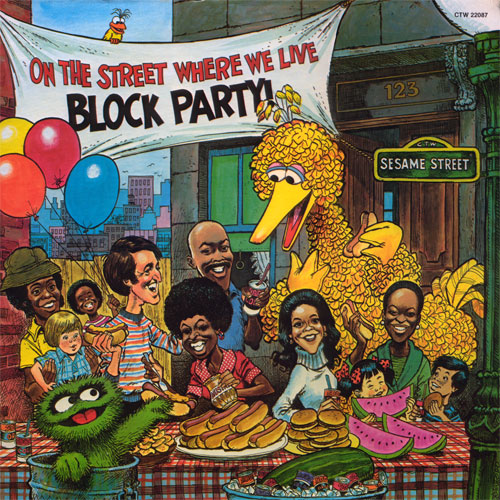 Click here to feel old on the ToughPigs forum!
by Joe Hennes, Jarrod Fairclough, and Ryan Roe