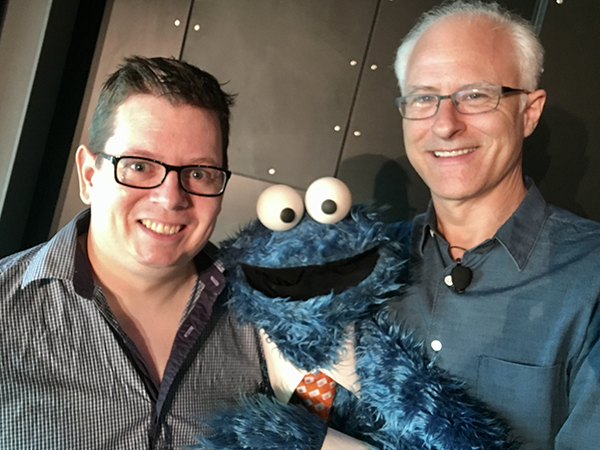 Soon after Danny Horn created ToughPigs.com, he recruited one other person to help contribute to his commentaries. Comedy writer Kynan Barker became the only other person to write for ToughPigs in those early days, taking the reins of several of the "My Week" series, teaming up with Danny for conversation-style pieces, and much, much more.
You can view all of Kynan's articles here, and you can catch his latest work by watching Frogger, coming soon to Peacock!
Select articles mentioned in this episode:
Find us at "Muppet Fan Podcasts with ToughPigs.com" on your favorite podcast catchers, including Apple Podcasts, Google Podcasts, or Spotify!
Hosted and Edited by Joe Hennes
Guest Kynan Barker
Theme Music by Staci Rosen
Logo Art by Chris Smigliano