A few months ago, we were jazzed to build the Sesame Street LEGO set. The designer, Ivan Guerrero, hasn't stopped developing new ideas. Among the ones he's pitched to the LEGO Ideas campaign include Avatar, Community, and an homage to the classic and versatile cardboard box (which was just announced as his next project to be developed!).
One of his pitches caught our attention immediately (for obvious reasons), as Ivan began work on a design for the stage and backstage of The Muppet Show. Unfortunately, the folks at LEGO felt that it might be too similar to the recent Sesame Street set, so it's being sent to the sidelines… for now!
While we hold out hope that this set will see the light of day eventually, Ivan graciously shared his work with us so we can see all the amazing details, clever construction, and pure Muppetiness in his incredible Muppet Show LEGO set!
For more updates on Ivan's work, be sure to follow Bulldozer's LEGO Ideas on Twitter and Facebook!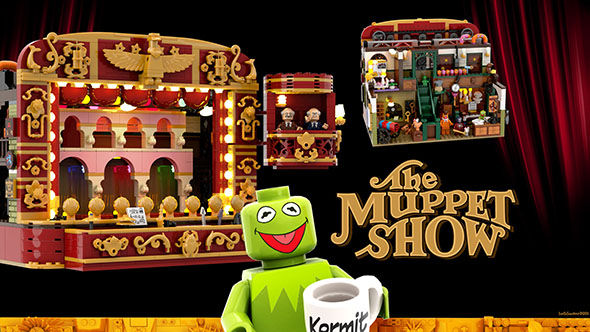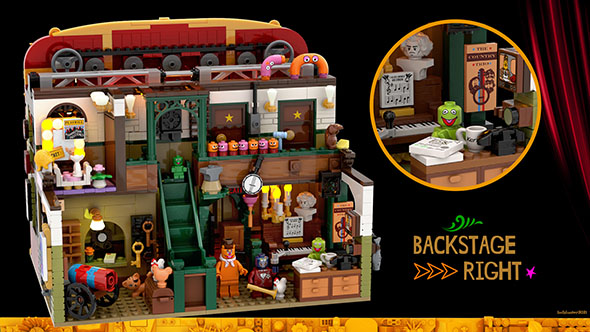 Click here to play the music, light the lights, and connect the bricks on the ToughPigs forum!
by Joe Hennes – Joe@ToughPigs.com