As reported a few weeks ago, The Muppets received an Oscar nomination for Best Original Song for "Man or Muppet," and both Muppet fans and Muppet professionals were thrilled by it. Bret McKenzie, the song's writer, was even quoted as saying that he was looking forward to coming up with a unique way of performing the song live at the Academy Award ceremony later this month. Having only one other song nominated in the category (for some ridiculous reason), "Real in Rio" from Rio, seemed to hint that having these songs performed was a lock.
Well, unfortunately, the Academy of Motion Picture Arts and Sciences has baffled mankind once again and ruled that neither nominee for Best Original Song will be performed at he Oscar's ceremony. According to Deadline Hollywood, the Academy decided last night that neither song would be performed on February 26th. Deadline Hollywood says that, "both studios—Rio's Fox and The Muppets' Disney — formally protested the decision to skip but received turn-downs." They even have a quote from two "song insiders" from who knows where saying this, "It seems like a huge missed opportunity to me, and we certainly tried" as well as, "It doesn't make sense. They could have so much fun with Muppets and Rio staging."
Even though this isn't a firm decision (nothing has been confirmed by the Academy; even Deadline Hollywood says that show producers Brain Grazer and Don Mischer could decide last minute to have the songs performed), it seems like a near confirmation.  If this is true and the songs are not performed, it is a ridiculous and unfair ruling–and I'm not just saying that as an obsessed Muppet fan. This is a slap in the face to talented song writers to not have their chosen and nominated pieces performed at the ceremony. This year's Academy Awards are already disheartening enough to songwriters (Only two songs nominated? Elton John, Mary J. Blige, etc. snubbed?), excluding them from performing live is just another way of the Academy indirectly saying that Original Songs are an unimportant aspect of feature films.
And then I get mad as a Muppet fan… how magnificent would it have been to see whatever Bret McKenzie and the Muppet team came up with for the ceremony? I feel terrible for Jason Segel, Bret McKenzie, Peter Linz, Bill Barretta, and everyone who probably would have been involved with the performance. These talented individuals worked so hard and produced such a wonderful piece of music that to not have them allowed to perform is not only disappointing, but maddening as well.
So, for now, we wait to see if the decision can be reversed or proven false… that's really all we can do. Wait and hope. Until then, if you're on Twitter, you might as well tweet @theacademy and express your disappointment in their decision–true or not. It may not have any effect, but you never know! Stranger things have happened (stranger things like only nominating two songs for Best Original Song).
But, hey, at least The Muppets was nominated and could still bring home the gold!!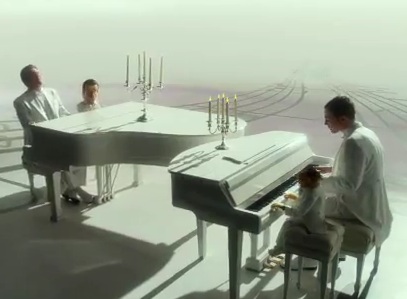 The Muppet Mindset by Ryan Dosier, muppetmindset@gmail.com