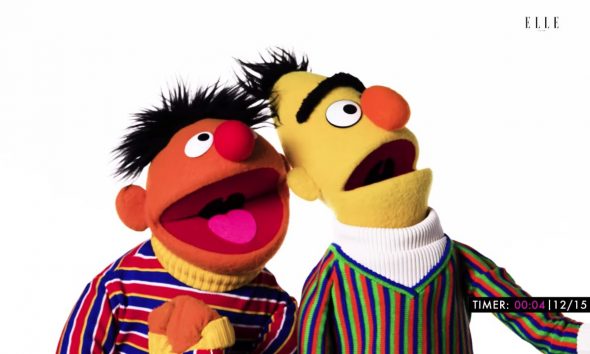 Sesame Street's dynamic duo recently took part in Elle magazine's web game, Song Association, where the celebrity players have 10 seconds to name a song based on a random word they're given. Sounds easy enough for a pair who have 50+ years of music under their belts (or lack thereof?).
Watch the full video below to hear Ernie and Bert sing some Sesame classics, Harry Belefonte, Peter Pan, and more. Plus, find out who Bert's current favorite recording artist is!
Click here to find a homophone for "see" on the Tough Pigs forum!
By Shane Keating