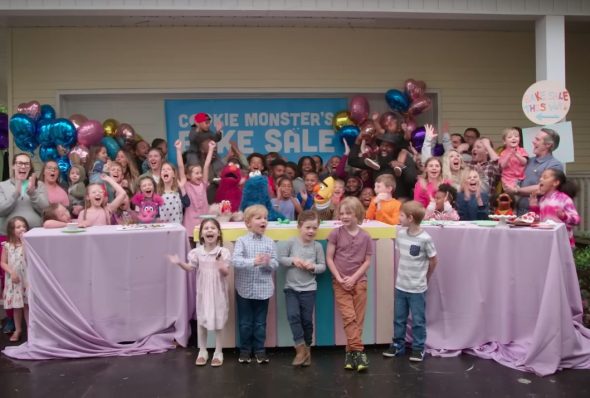 Hey, remember last year how the Warner Bros. Discovery merger resulted in (HBO) Max getting rid of a slew of classic Sesame Street episodes, the entirety of Elmo's Not-Too-Late Show, and other made-for-streaming stuff? I certainly do! A year later, what is the merger bringing us? Some synergy between Sesame Street and some Discovery-owned networks! It's like they read my feeble mind!
The next few months will bring us three new half-hour Sesame Street specials featuring personalities from the Food Network and HGTV, and much like the programming on said channels, the specials are reality/competition-based. But they're all about giving back to the community, so I guess that makes the whole "corporate synergy" thing less bad.
The first of these specials is premiering next week on August 10 on Max, titled Cookie Monster's Bake Sale. The special stars Cookie Monster (oh, duh, his name's in the title!) and Eddie Jackson from Food Network Star as they host some kind of baking challenge. And look! A trailer!
After that, expect two more holiday-themed specials of similar variety. Coming October 19 is Oscar's Handmade Halloween, wherein Oscar the Grouch and Food Network's Sunny Anderson help shelter dogs find new homes. Naturally, when one thinks of cute dogs, they think of Oscar the Grouch. Finally, on December 7, there will be Elmo and Tango Holiday Helpers, starring the two titular furry individuals and HGTV's Jasmine Roth as they renovate classrooms. I can't wait to see Tango using a power drill.
Click here to do stuff on the Tough Pigs forum!
By Shane Keating