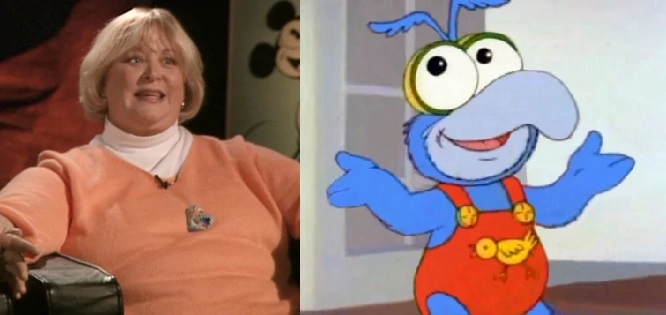 Legendary voice actress Russi Taylor has passed away at the age of 75, as ToughPigs has learned from The Walt Disney Company.
Taylor is arguably best known for her work as the voice of Minnie Mouse, which she performed starting in 1986. Other career highlights include her work as Huey, Dewey, Louie, and Webby Vanderquack on the original run of DuckTales, as well as Martin Prince, Sherri, and Terri on The Simpsons. She was named a Disney Legend for her work for the company in 2008.
But Muppet fans will remember her best as the voice of Baby Gonzo on the original run of Muppet Babies. Taylor also voiced Robin and Nanny's sister, Aunt Fanny, for the show. On the Jim Henson's Creature Shop side, she also voiced Duchess the Cat in the 1995 film Babe.
I don't think it's unreasonable to say that taking on the role of a Muppet in a cartoon like Muppet Babies is no small challenge. The characters we know and love are very much tied to the Muppet performers themselves. Thankfully, Taylor was a perfect match for Gonzo, embracing his manic and bizarre side, while also paying attention to the nuanced deepness of the character. A good example of this can be seen in the song "Semi-Weirdo" from the Season 3 episode "The Weirdo Zone."
Just when you think it's going to be a sad song about Gonzo at an existential crossroads, he finds his confidence and relishes what makes him different. That sure sounds like Gonzo to me.
So thank you, Russi Taylor, for showing off everything that was weird and beautiful about Gonzo. We will miss you.
Click here to help us remember Russi Taylor on the ToughPigs forum!
by Matthew Soberman