Well? Did we fool ya??
On April Fools Day, we continued that grand, ridiculous tradition of re-theming ToughPigs. This year's gag involved spoofing the Snyder Cut. What's the Snyder Cut? It's a Director's Cut version of the superhero movie Justice League, updated and re-released with dark elements, a lot of slow-mo, strange narrative choices, and very little of what makes most superhero stories fun. Also, a die-hard fanbase that made all sorts of strong demands on social media with the infamous hashtag #ReleaseTheSnyderCut.
So of course, we had to make fun of it.
Throughout the day, we shared a bunch of articles begging The Powers That Be to release alternate cuts from various Muppet productions. It got pretty silly, y'all.
We hope you got a giggle out of this year's April Fools Day joke. And if you didn't, you can always check out any of our previous April Fools gags!
#ReleaseTheSegelCut, by Joe Hennes
#ReleaseTheChristmasCut, by Jarrod Fairclough
#ReleaseTheBobinCut, by Evan G.
#ReleaseTheKwapisKut, by Matthew Soberman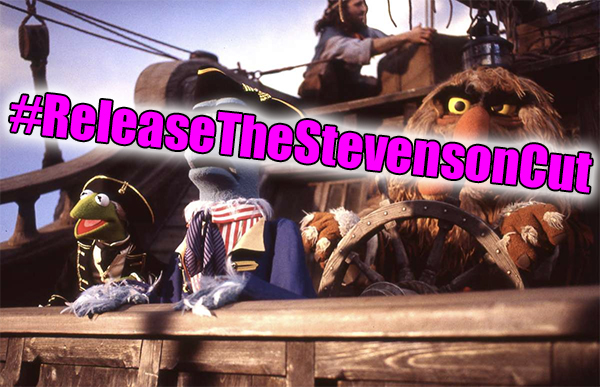 #ReleaseTheStevensonCut, by Anthony Strand
#ReleaseTheLaChoyCut, by Louie Pearlman
#ReleaseTheKermitCut of Oklahoma, by Ryan Roe
#ReleaseTheStupidCut, by Jarrod Fairclough
#DontReleaseTheOzCut, by Matt Wilkie
#ReleaseTheLewLordCut, by Joe Hennes
Click here to overuse hashtags on the ToughPigs forum!
by Joe Hennes – Joe@ToughPigs.com