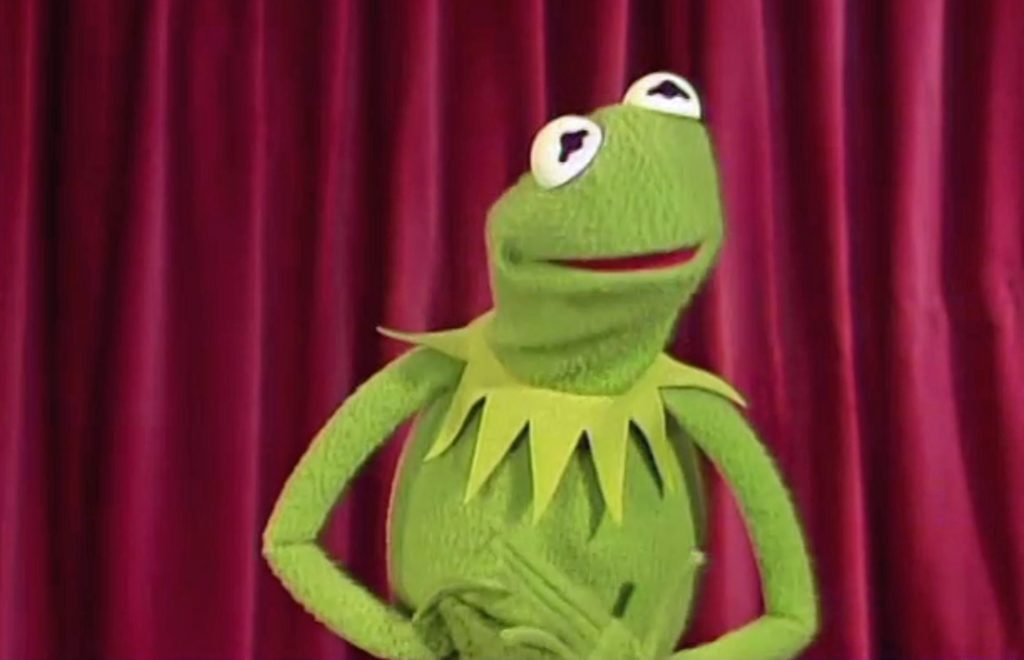 Have you heard The Muppet Show is coming to Disney+? I'm sure you have, but in case you missed it: The Muppet Show is coming to Disney+!
We're pretty excited about it. It's all we can talk about at Tough Pigs headquarters these days. That led us to this question: What are the ten best episodes of The Muppet Show?
To answer this question, we started by having each of our contributors make their own top ten list. Then our own Louie Pearlman compiled all those lists, and used a very scientific process, in which he tabulated the number of votes received by each episode, accounted for the ranking on each list, weighed them using a complex algorithm, and then… um… well, it was very scientific, and we ended up with a final, collective top ten list. Then we each chose an episode to write about.
Feel free to use this as a guide to which episodes to watch first when the show arrives on Disney+ (in just FOUR days!). And for now, let's count it down, starting with number ten!
10. Vincent Price (Season One, Episode 19)

Anthony Strand: The first season of The Muppet Show is famously a work-in-progress. (Indeed, there's only one other show from season one on this list.) But it's still a fascinating document, because you can watch the series slowly become the show we know and love. This episode is a huge leap forward. The previous 18 episodes were very scattershot, but here the whole show has a unified Halloween vibe.
This feels like a big moment for the show, which would return to theme episodes many times over the next four years. Additionally, Price is game for anything, from a haunted house sketch to a Carole King cover. Okay, both of those sketches co-star Uncle Deadly, so Price isn't exactly stretching outside of his comfort zone. Still, it's all delightful. Make time for it this October (or before! Why not?)
9. Gene Kelly (Season Five, Episode One)
Ryan Roe: This episode wasn't on my personal top ten, but I'm perfectly happy to see it make the final list because it has everything you hope to see in a classic Muppet Show. Gene Kelly is a charming and talented guest star who's clearly having a wonderful time working with the Muppets. The opening number, which features arctic animals singing about life on the bayou, is characteristically quirky.
There's not one but two delightful backstage storylines, with Kelly politely declining to perform onstage and Beauregard fearing the end of the world. There's one of those agreeably nonsensical Muppet Show variety acts, in this case Prince Rudolph and His Invisible Cheeseburger. And there's even some "Hey, look what we can do" puppet wizardry, when a full-figured Kermit tap-dances on top of a piano alongside Kelly. What more could you ask for?
8. Rita Moreno (Season One, Episode Five)
Joe Hennes: Could there be a more perfect half hour of television? The Muppet Show truly found their groove in this Season 1 episode, as Rita Moreno performs a hilarious (and wordless) dance-fight, while Fozzie Bear repeatedly answers the phone in a running gag that would define running gags forever. Adding in early examples of Veterinarian's Hospital, the Swedish Chef, the Muppet Newsman, and Marvin Suggs makes this episode full of iconic moments and characters. The finale, featuring Rita Moreno singing "Fever" with Animal, remains one of the greatest Muppet Show moments of all time, so it's no wonder Moreno took home an Emmy Award for this gem of an episode.
7. Elton John (Season Two, Episode 14)
Louie Pearlman: This episode is such a blast from beginning to end. Elton John's mind-blowing outfits alone make him look like he could be a long lost Muppet cousin. When singing a rousing "Crocodile Rock," complete with Muppet crocodiles on the chorus, or rocking an iconic version of "Bennie and the Jets" in his dressing room, Elton John just fits like a hand into a flocked fleece glove. His flair for the theatrical, whimsical, and moving makes for a perfect pairing with The Muppets. One could argue that Miss Piggy has never found as outstanding of a duet partner as she has with Elton on the closer: "Don't Go Breakin' My Heart." When super-fan Scooter proclaims that Elton John is the "greatest talent in the universe," he was, for one very seventies moment, speaking for us all.
6. Alice Cooper (Season Three, Episode Seven)
Shane Keating: One of the more challenging aspects of creating a variety/sketch show is finding a way to make a bunch of random pieces feel like a cohesive whole. Much like the Vincent Price episode mentioned above, what makes this episode work so well and stand out from the others is its unified theme of the strange, bizarre, and spooky. Every single sketch and song are wonderful and even the moments subverting the eerie theme (such as Robin's beautiful version of "Somewhere Over the Rainbow") don't feel out of place.
Alice Cooper proves a great guest himself; the show allows him to be musically serious while giving him a comic subplot about being an agent of Satan. A Faustian bargain has never made such great family entertainment before or since. Plus, how can any episode with the "Toothache" sketch not make the top 10?
5. Pearl Bailey (Season Three, Episode Five)
Matt Wilkie: When the Tough Pigs staff was compiling our Top 10 list, I was expecting to see some classic episodes float to the top immediately. What I didn't expect was that Pearl Bailey, the guest star with arguably the least recognizability on this list, would be easily in the Top 10 – let alone the Top 5! But this episode proves its spot with a wild plot, powerful performances, and inspired sketches. Bailey commands the stage each time she performs with her beautiful voice and deserves all the praise we can offer.
Plus, it all concludes with one of the best ideas Henson and his team ever had – when the Muppets discover at the last minute that they can't afford the rights to Camelot's music, they substitute songs from West Side Story, Annie Get Your Gun, Hello, Dolly!, and My Fair Lady and create one of the best episodes ever of The Muppet Show.
4. Mark Hamill/Star Wars (Season Four, Episode 17)
Ryan Roe: This is a crowd-pleaser, for sure, and a lot of Disney+ subscribers who have never seen it are going to think about watching it first. They'll be happy to see Kermit the Frog interacting with C3PO and R2-D2, they'll laugh as the "Pigs in Space" crew meets Chewbacca, and they'll tweet about how hilarious Mark Hamill is when he plays the role of Luke Skywalker's cousin who does impressions. They'll also be startled by the prescient closing number, which brings together Disney, the Muppets, and Star Wars.
But I hope they'll be just as open to the non-Star Wars parts. The "Rama Lama Ding Dong" opening features a lovely vocal by Richard Hunt, the "Six String Orchestra" number makes you really root for Scooter's guitar dreams, and Angus McGonagle the Argyle Gargoyle who gargles Gershwin is a terrific, off-the-wall creation of The Muppet Show writers. Tell your Star Wars fan friends not to fast-forward past anything, folks. The musical comedy variety Force is strong with this one.
3. Steve Martin (Season Two, Episode Eight)
Staci Rosen: When I was assigned this one to write about, I initially felt like Steve Martin: Cheated out of a normal episode of The Muppet Show. I mean, wouldn't you rather turn away unknown auditioners before canceling the show out from under America's biggest comedy star like Kermit does? Surely Marvin Suggs's artichoke would have understood. Lucky for us, Steve Martin is not too proud to join in on the auditions and share his various comedic gifts.
When I watch this episode, it's fun for me to realize that a lot of Steve Martin's schtick that I grew up watching could be traced back to early appearances like this one. Playing with the usual format of the show allows there to be a lot of smaller, quirkier, one-off acts that never would have made it into a regular episode of The Muppet Show, and it's especially fun to see the three principals (Fozzie, Kermit, Piggy) all feel threatened by new potential talent. I'm sure seeing Statler and Waldorf dancing onstage has remained etched into the memories of the show's original TV audience.
2. John Cleese (Season Two, Episode 23)
Julia Gaskill: There's a distinct reason, when you Google "Best Muppet Show episodes?", the John Cleese episode is always near the top of any list. Through the entire run of The Muppet Show, we get guest star after guest star exuding an immense amount of joy when joining the Muppets on their program. But not John Cleese! He couldn't care less! From the moment he appears on the episode, tied up in his dressing room, we the viewers know we're in for a whole different experience.
For the entire time, Cleese humorfully butts heads with almost every Muppet he comes in contact with, coming to a close in the final moments where the cast tries and get him to do a big, show-stopping number which concludes in him sullenly dressed in a sombrero, surrounded by crooning Muppets, and having his arms waved about by Sweetums. With any other guest star, this frustrated facade could fall flat on its face and have zero appeal. But Cleese's superb deadpan humor allows us to laugh at his flustered anger rather than take it seriously.
On top of the greatness of Cleese's performance, we get an (in my personal opinion) amazing side plot of Gonzo's limbs being stretched out (another stand out moment of Cleese attempting to help but making things all the worse), and also Robin and Sweetums singing "Two Lost Souls". There's no question why this episode is an absolute homerun.
1. Harry Belafonte (Season Three, Episode 14)
Matthew Soberman: Was there any doubt this would be number one? This isn't just the best episode of The Muppet Show, this is possibly one of the best things the Muppets have ever done, period. There's a hilarious B-plot where Fozzie Bear tries to be the show's writer, leading to some very quotable moments ("Lagies and genglefenz, welcone again ty the Muppel Shox…," "Curtains open. Lew Zealand and Rowlf do something funny. Curtains close.") We also get to hear "Tea for Two" backwards and Kermit and the Swedish Chef switch minds.
That alone might get it to the top ten list, but it's the guest star that elevates the whole thing. It's the perfect distillation of both Jim Henson and Belafonte's creative sensibilities. Even when it's supposed to make us laugh, we see people collaborating to try and make the show the best it can better, and the climactic number, "Turn the World Around," is one for the ages. It's a plea for understanding, and only then can we truly change the world. When Statler and Waldorf are left without a complaint at the end, you know you've made something special.
Click here to complain that we left out the best one on the Tough Pigs forum!
by Tough Pigs Staff