Our pal Dave Hulteen has done it again. And again, and again. How that man manages to create such stunning and respectful Muppet fan art over and over, I'll never understand. And yet, he does – and more importantly, he shares the wealth with all of us.
It's been a minute since we've showcased Dave's art here on ToughPigs, so he's been generous enough to send us his latest works, which include The Muppets Mayhem's Penny Waxman, Kermit's anatomically incorrect legs, and a series of seemingly-random Muppet portraits.
If you're not already, be sure to follow Dave on all the social media platforms: Twitter, Instagram, and at DaveHulteenDesign.com. And of see lots more of his Muppet artwork right here on ToughPigs!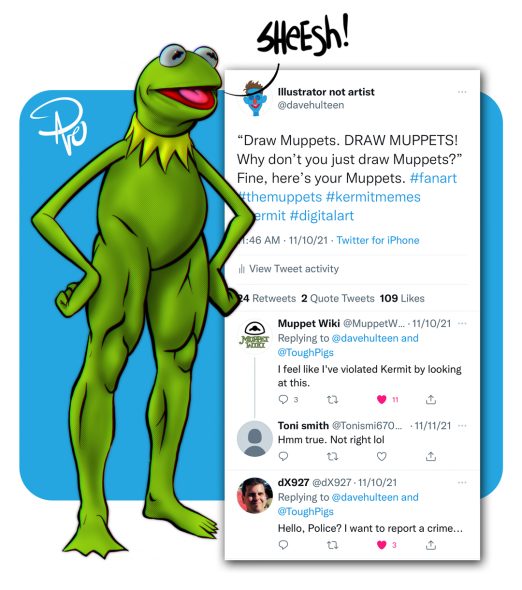 Click here to skip leg day on the ToughPigs forum!
by Joe Hennes – Joe@ToughPigs.com