We're inching ever closer to the Muppets' new Disney+ special Muppets Haunted Mansion. Disney has provided two brand spankin' new images to get us jazzed! We've got Gonzo and Pepe decked out in their finest, and Kermit and Piggy's costume crossover. How great are these??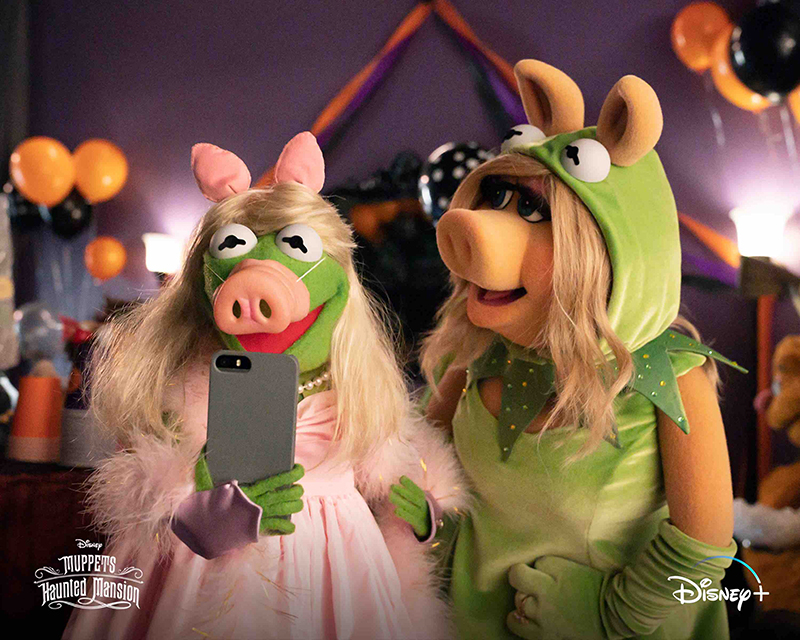 Muppets Haunted Mansion will be streaming on Disney+ this fall. Stay tuned to ToughPigs for more info, more spookiness, and more velvet tuxedos!
Click here to dress as your coworker on the ToughPigs forum!
by Joe Hennes – Joe@ToughPigs.com