Every want to know the origin of "Wocka Wocka"? Or what Fozzie Bear thinks of rapper Wocka Flocka Flame?  Or how a Muppet might look in a magazine filled with half-naked women?  Well, you're in luck.
Fozzie Bear was interviewed in the March issue of Maxim Magazine, and he's praised for being an icon.  An icon of what?  Comedy?  Being a bear?  I don't really know what they had in mind, but I'm happy they did it.
Our friends at the Muppet Wiki have provided the photo below, which you can see more clearly by clicking the image, or by going out and buying the magazine yourself (you cheapskate).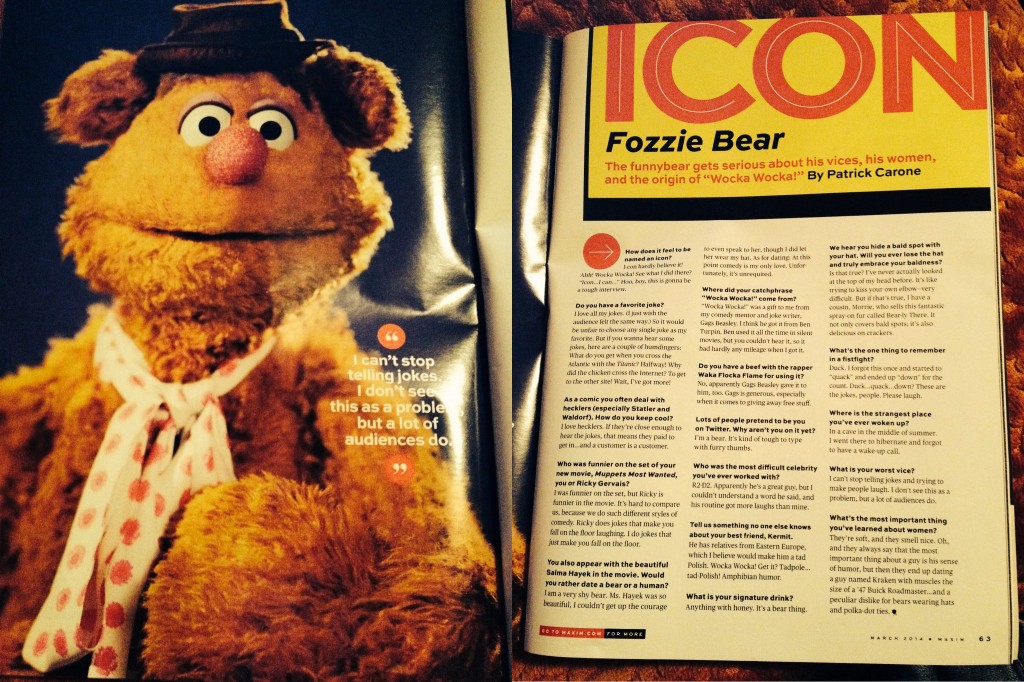 Many thanks to the Muppet Wiki and to Jason Zaroff for their help! Click here to bomb on stage on the ToughPigs forum!
by Joe Hennes – Joe@ToughPigs.com