There's nothing like breaking out the old toy box, getting down on the carpet, and pitting my Wolverine action figure in an epic battle against Superman. Maybe Optimus Prime whooshes in just in time to save the day from Skeletor. But with all these superheroes, there's one that's always missing. Emmet Otter.
Yes, it's true – action figures from the world of Emmet Otter's Jug Band Christmas are coming! The toy company Plastic Meatball will be creating figures of Emmet Otter and Ma Otter. Emmet and Ma will come packaged together, along with Emmet's tool chest, the Christmas branch, Ma's laundry basket, and of course, the washtub bass.
The figures will be about 5.5″ tall, and currently open for pre-orders for delivery before next Christmas. I know that's a long time to wait, but these Otters will be made-to-order, which makes them extra special.
Also available from Plastic Meatball is an Emmet Otter's Jug Band Christmas art print and Riverbottom Nightmare Band t-shirt with art by our pal (and Great Muppet Mural contributor) Dave Perillo. Both are available now.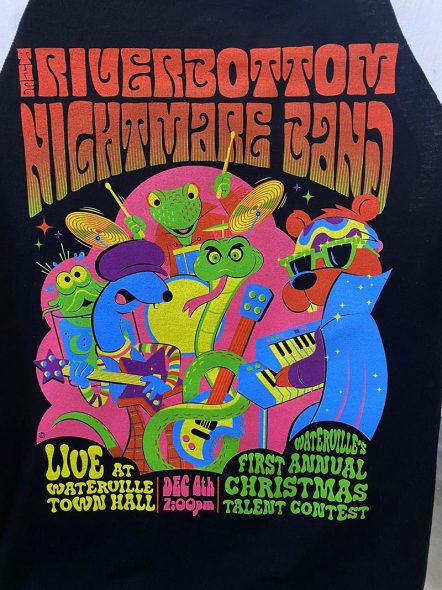 For more information about pre-ordering the figures and now-ordering the print and shirt, be sure to visit the Plastic Meatball website.
Stay tuned for more info about Emmet Otter merchandise here on ToughPigs!
Click here to put in a down payment for the ToughPigs forum!
by Joe Hennes – Joe@ToughPigs.com