As of this writing, the world has been indoors for over a month and a half, and we're assuming that we'll be social distancing for at least another month. We're bored and sad and frustrated. I don't know about you, but when I get those negative feelings, revisiting some classic Muppet content often gets me out of a slump. And I get the feeling that the same can be said for a lot of people.
But there's a problem. The one show I want to watch the most is unavailable. There is no Muppet Show on Disney+. And it's time for Disney to figure out how to get past the holdups and deliver.
I'm not just saying this because I selfishly want to watch The Muppet Show whenever I want (although that's certainly a big motivating factor for most of what I do), but because I know it will make a difference.
Since day 1 of Disney+'s debut, Muppet fans – both casual and obsessive – have been clamoring for the original series. And now that we're all quarantined in our homes, desperate to find constructive ways to fill the hours, I can't think of a more positive, entertaining, and fulfilling program to lift our spirits.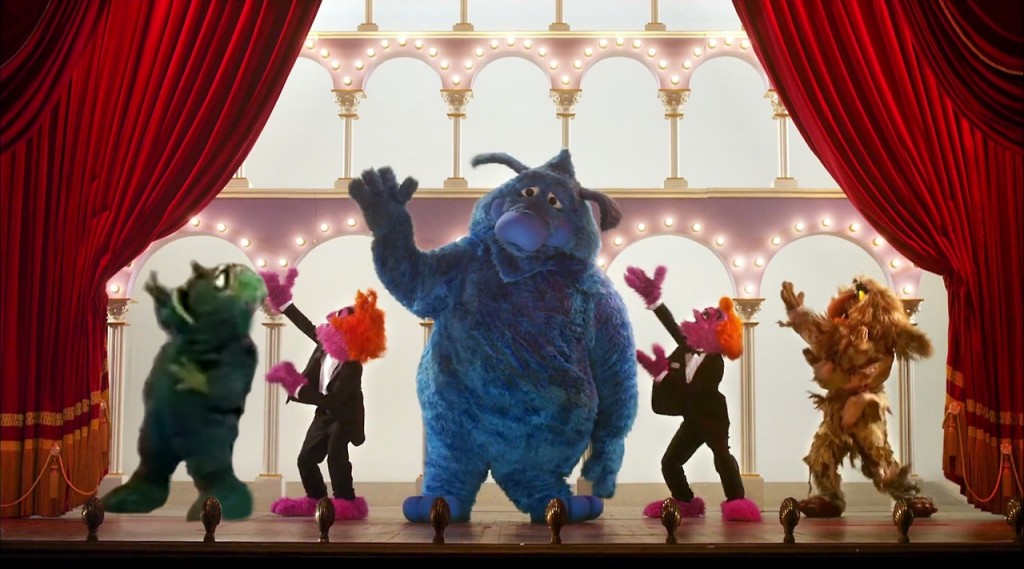 The Muppet Show, at its heart, is a series about characters who find ways to overcome their own limitations to put on a show. While the world is experiencing its own massive limitation at the moment, we can find inspiration in the Muppets' tenacity as we find our own little successes and accomplish what we need day-to-day.
The Muppet Show also shows the importance of creating – whether it be performing or telling bad jokes or doing science experiments – and what that does for someone's self-worth, even if it ends up as a complete disaster. If we can be entertained (or entertain others), we can feel that sense of worth.
We're all also feeling separated from our friends and loved ones. For many of us, the Muppets are such important parts of our childhoods, they feel like actual friends as well. Wouldn't it be great to revisit our old pals Kermit and Fozzie and the lady who plays the trumpet in the Muppet Show orchestra? It could be just as satisfying as reconnecting with Aunt Martha and Uncle Bertram.
Earlier this week, Disney released a new video of Kermit the Frog singing "Rainbow Connection", and the internet went wild. It was a perfect combination of sentiment and familiarity that came at just the right time. It proved that people not only care about the Muppets and crave more content from them, but that they have a strong (rainbow) connection to them that can only be strengthened by getting the chance to see more of them.
Beyond all that, we're all just sitting at home making a daily decision of which streaming service to chose night after night. Putting The Muppet Show on Disney+ would not only make that decision a lot easier, but it could drive a lot more viral traffic to the service, just as we could all use it the most.
So if anyone from Disney+ is out there, we hope you find ways over whatever roadblocks are keeping the show off the air. Not just for me, but for everyone stuck inside and in need of a daily dose of Muppet goodness in these trying times.
Click here to light the lights on the ToughPigs forum!
by Joe Hennes – Joe@ToughPigs.com