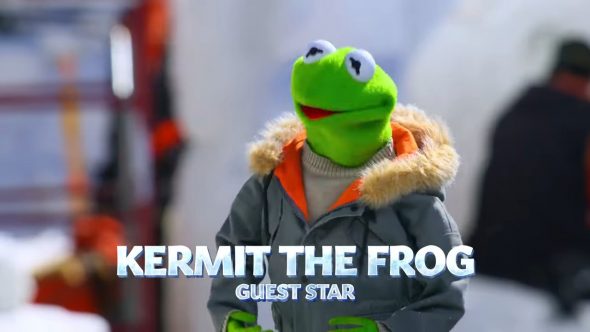 Kermit the Frog's going to be on Best in Snow! What's that? You haven't heard of Best in Snow? Well you're gonna!
Best in Snow is an upcoming special premiering on Disney+ on November 18th. It's a competition show starring Titus Burgess and teams of sculptors creating works of art out of snow. In the trailer below, you'll see that among the snow creations are icy versions of Statler, Waldorf, Gonzo, and Rizzo. And of course, guest star Kermit the Frog.
Click here to wonder if they filmed the show in the middle of summer on the ToughPigs forum!
by Joe Hennes – Joe@ToughPigs.com