Over on the ToughPigs forum, many of our regular members have been friends for years. And it's always a delight to learn that these Muppet-loving folks have hidden talents. Take Jamie Badminton, for example. I've known this guy for longer than I've been working on this website, but I had no idea he had this level of artistic talent.
Over the past few weeks, Jamie has been celebrating the holiday season by sharing some original illustrations from a few of his favorite Muppet Christmas specials and episodes: Muppet Family Christmas, Emmet Otter's Jug Band Christmas, Fraggle Rock's "Bells of Fraggle Rock", Bear in the Big Blue House's "A Beary Bear Christmas", Dinosaurs' "Refrigerator Day", and The Christmas Toy.
If you enjoy these terrific illustrations from Jamie Badminton, you should follow him on Instagram! Have a terrific holiday, Muppet fans!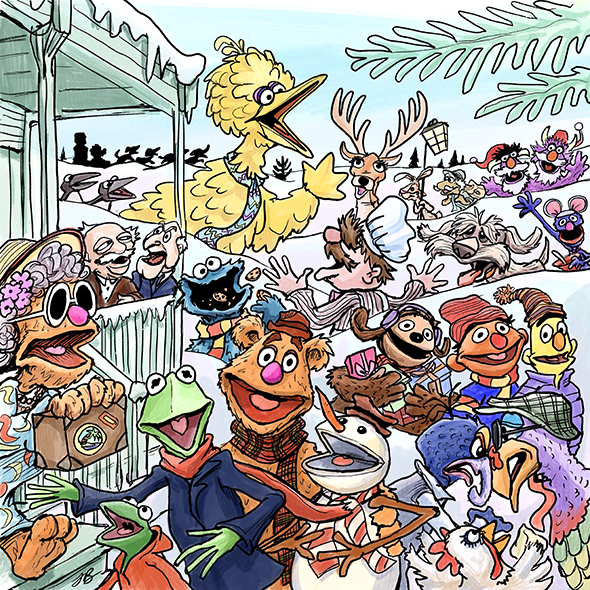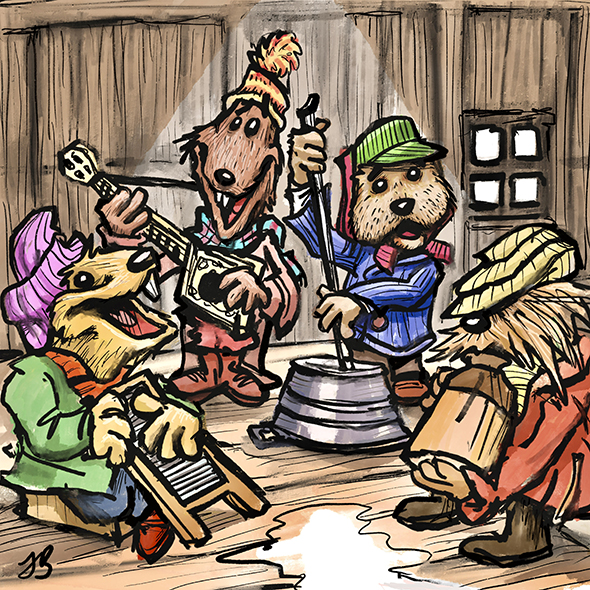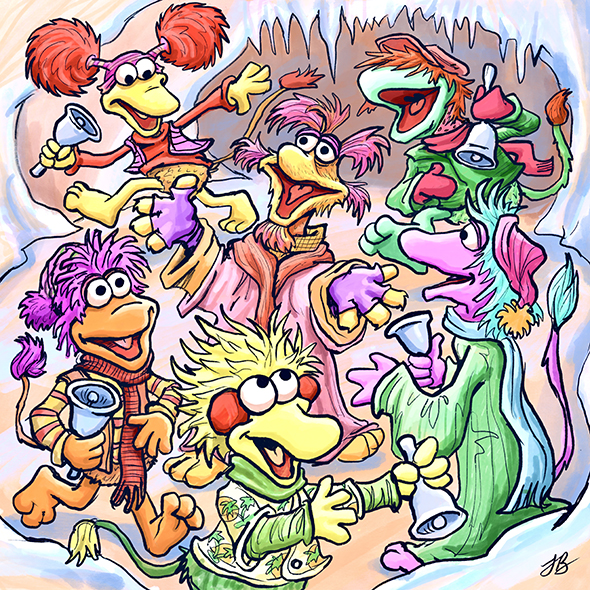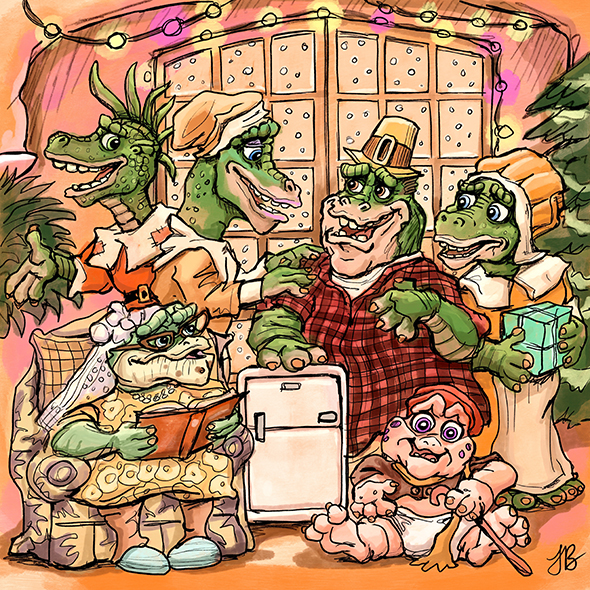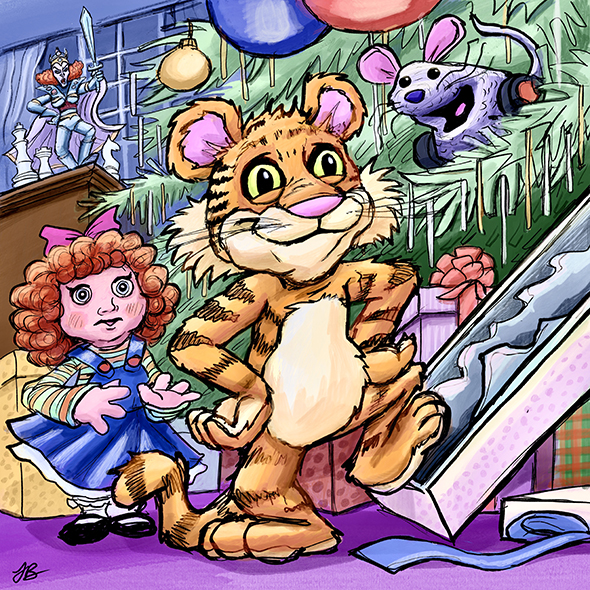 Click here to ring your bell on the ToughPigs forum!
by Joe Hennes – Joe@ToughPigs.com