I've known Noah Ginex for years. Despite never having actually met in person (yay, internet friends!), I've been bugging Noah to share his fantastic artwork with us almost since the day we were introduced. That day is finally here.
Noah isn't just an artist – he's a puppeteer and puppet builder too. Naturally, that career path comes along with a deep appreciation for the Muppets, as well as a deeper respect for the people who helped bring the Muppets to life. Below, you'll see examples of the characters we all love, and also references to their history and performers.
If you like what you see, be sure to follow Noah on Instagram, buy a shirt in his TeePublic shop, and contribute to his Patreon!
Many thanks to Noah for sharing his work with us! Now go enjoy the pretty pictures!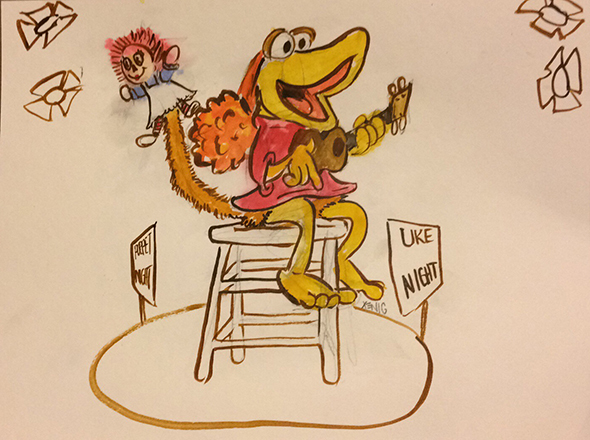 Click here to eat the bear on the ToughPigs forum!
by Joe Hennes – Joe@ToughPigs.com