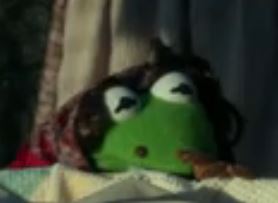 We're a few days away from the release of Muppets Most Wanted,  and the preview clips keep trickling in.  Today Entertainment Weekly posted another one, so once again the choice is yours: Do you watch it?  Do you wait?  WHICH WILL IT BE?
Anyway, in this clip, Kermit tries to escape the Siberian gulag where he's wrongfully being held:
Click here to pay homage to classic prison movies on the Tough Pigs forum!
by Ryan Roe – Ryan@ToughPigs.com