Yesterday Kermit and Miss Piggy announced that they were no longer in a romantic relationship, and that while they would continue to work together, they would be seeing other peoples, pigs, frogs etc.
And the internet went NUTS.
In a response that was surprising to say the least, a lot of people went crazy, saying Disney had 'ruined their childhood' and that 'Jim Henson would be rolling in his grave'.  My personal favorite was this:
OF COURSE IT'S ABOUT RATINGS!  This was a publicity stunt, and it worked spectacularly.  It got everyone talking about The Muppets again, which is exactly what we want!  A lot of people thought it was tacky coming off the news of all the recent celebrity divorces of late, with some citing Gwen Stefani and Gavin Rossdale's very recent announcement.  I can confirm that this revelation was planned to be announced Tuesday no matter what, so it isn't like they just happened to come up with the idea and executed it in under 24 hours.
My theory is the fact that this announcement came across far more real than any previous break up.  It didn't happen on screen, or in a promotional appearance, and the statement wasn't paired with a silly photo of bad poser puppets photoshopped to look angry at each other.  The statement was a plain, realistic one, which I think resonated with the masses because it didn't seem fantastical.  It's probably a compliment to the writers and the social media team that so much controversy has come from this, because it means they've done their job well.
If you're here, there's a good chance that you're one of us – a Muppet nerd.  You know that Kermit and Piggy have been on-again off-again for their entire relationship.  You aren't surprised that they're apart again, nor do you expect the separation to last.  Well, today I want to take a look at all the times Kermit and Piggy have split up in the past, and I want you to pass it on to EVERYONE who gets angry at Disney and The Muppets in the wake of this, for lack of a better term, scandal.
But first, let's not forget that for a long time, Kermit and Piggy WERE NOT A COUPLE. Kermit would describe their relationship like this; 'We're in a professional relationship – I think we're professionals, she thinks we're in a relationship'.  It was an unrequited 'will they/wont they' relationship that lasted throughout the entirety of The Muppet Show.
[youtube https://www.youtube.com/watch?v=66c35bmlMOs&w=560&h=315]
1 – The Muppet Show, Season 5, Episode 2
After 5 years of being harassed by Miss Piggy (this time she tells the tabloids a fake story of her marriage to Kermit), Kermit not only ended whatever personal relationship they had – he terminated their professional one too!  Kermit replaces her with Loretta 'Hot Lips' Swit, who eventually talks him in to hiring Piggy back.
[youtube https://www.youtube.com/watch?v=TZRB6dLIdG8&w=420&h=315]
2 – The Great Muppet Caper
In the first Muppet jewel heist film, Miss Piggy is mistaken for Lady Holliday by a love struck Kermit.  When it's revealed that Piggy isn't who she says she is, Kermit and Miss Piggy go their seperate ways, reuniting for a loud shouting match in the park, where Kermit commits the ultimate crime – accusing Miss Piggy of overacting.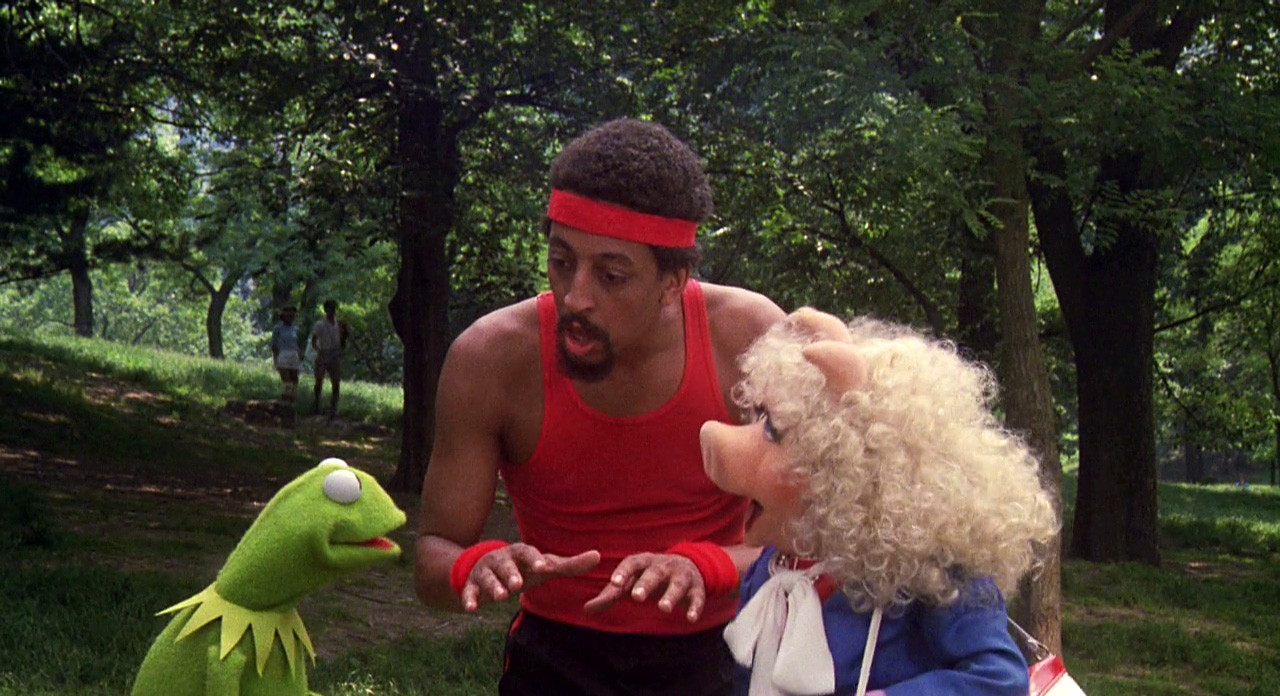 3 – The Muppets Take Manhattan
When the Muppets go their separate ways after weeks of trying their luck on Broadway, Piggy leaves Kermit to his own devices, just for a moment.  Though she continues to stalk him, their relationship is over, and it ends in an epic tantrum in Central Park where they argue over Kermit's relationship with waitress Jenny, specifically that he gave her 'the huggies'.  Of course the whole scene is overshadowed by Gregory Hines' bike shorts, which he is totally pulling off.
4 – Muppet Treasure Island
Having left Benjamina Gunn (Piggy) at the alter many years ago, Captain Smollett (Kermit) encounters her on Treasure Island.  Though they get back together by the end of the film, the vast majority is spent with them arguing about their relationship, Piggy's relationships since Kermit, and the fact that Kermit's a frog, and he's supposed to have cold feet.
5 – Muppets From Space
It's interesting to note that in Muppets From Space, there are very few, if any, hints at a relationship between Kermit and Miss Piggy.  They don't share a room, nor do they argue or fall in love in the film.  While it can't be said that they definitely weren't together, it can't be said that they were, either.
6 – The Muppets (2011)
The 2011 movie alludes to a giant break up between Miss Piggy and Kermit, which is the basis for a lot of their interactions in the film.  In a scene during the credits Miss Piggy wants to invite the press in to their relationship, which was originally meant to be seen earlier in the movie, and is why they split up in the first place.
7 – The Muppets (ABC)
It shouldn't come as a shock to all these people at Kermit and Piggy have in the new series, starting September 22nd at 8/7c.  Let's not forget the fact that their break up has been mentioned MANY times in the past couple of months.  It was a main point of the trailer, it was discussed at length during Comic Con, and more of the story was given when the full pilot was released a couple of weeks ago. (#GoTopher)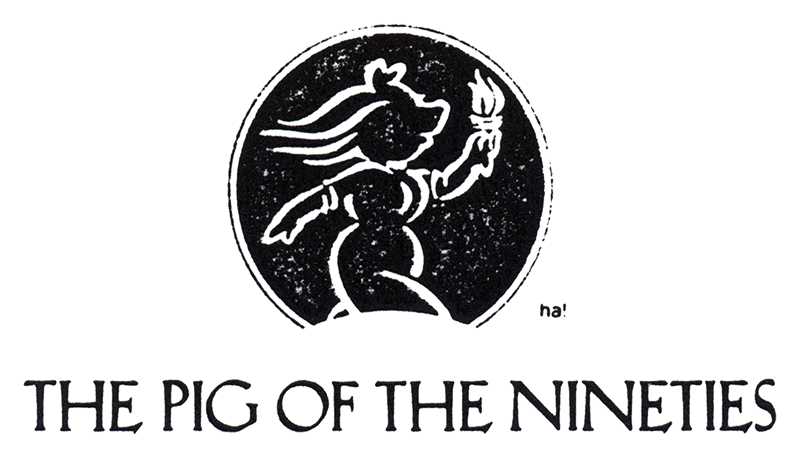 8 – Pig of the Nineties
This is the one you need to keep in your arsenal for when people use that overused phrase 'Jim Henson would be turning in his grave'…  Did you know that just 2 days before Jim passed away, The Jim Henson Company started phase 1 of 'Pig of the Nineties', where it would be revealed that Kermit and Miss Piggy had split.  On May 14th, 1990, a short article ran in the popular tabloid People alerted the world to the fact that everyone's favorite inter species relationship was over.  It was a giant campaign designed to last at least 18 months, but was cancelled upon Jim's death.  You can read a detailed account of the break up that almost happened here on Muppet Wiki.
Kermit and Miss Piggy break up.  Kermit and Miss Piggy get back together.  It's one of the main staples of The Muppets.  Fozzie tells bad jokes, Gonzo is a whatever, Kermit and Piggy fight.  Hopefully once the new show airs and they get back together (which they will – he's her lobster) the outraged audience will quieten down and realize that they care more about some foam and felt than they do about the real issues.  Like the fact that apparently Gonzo will be trying online dating in this new show, meaning he and Camilla have split up, too.  So I'm gonna go start writing a post for when that story breaks.
My thanks to Joe Hennes of ToughPigs for his help.  You totally shouldn't click on this link and visit their great website.