Last week Sonia Manzano announced that she would be leaving Sesame Street after 44 years playing Maria.  The outpouring of love and support online for Sonia was overwhelming, so we asked if anyone had anything they wanted to say.  We had a great response from some passionate fans, and in an exclusive, we have a statement from Emilio Delgado, aka Luis!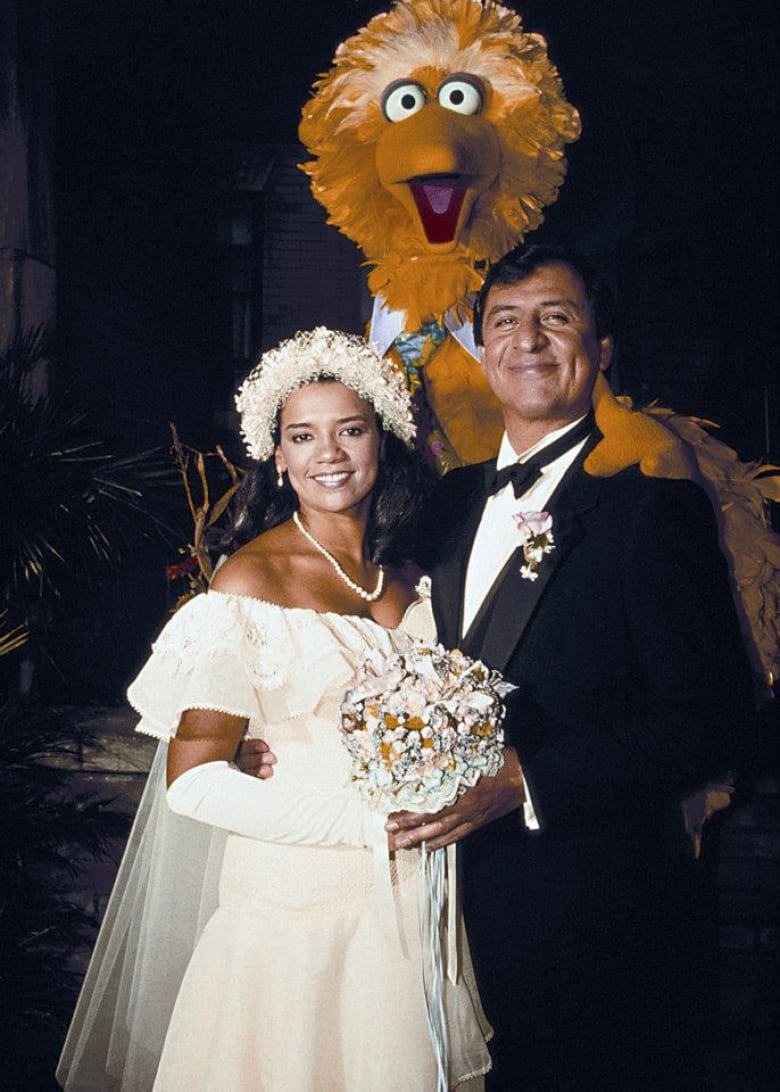 Emilio Delgado (Actor; Luis on Sesame Street, Sonia's TV Husband)
From the very first day that Sonia Manzano and I met we were like family. My admiration for her is tremendous and she never ceases to amaze me with her many talents and her unique sense of humor. People have come and gone on the show but a strong bond of affection remains whether it be with Linda Bove or Buffy Sainte-Marie. So it will be with Sonia. Her vast contribution to the show has forever left it's mark. I will seriously miss her on the show but I look forward to our continued friendship and to her future successes in whatever endeavors she undertakes.  And like the NewYoricans say- PA'LANTE!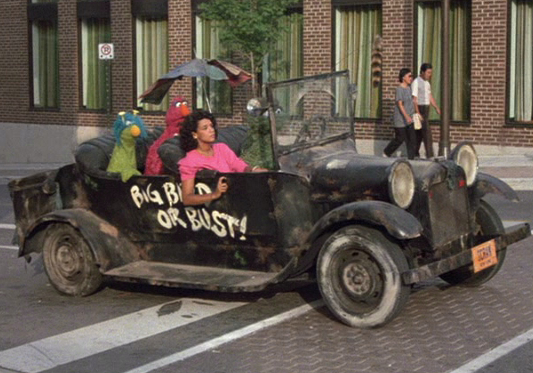 Ryan Dosier (Founder of The Muppet Mindset, Digital Strategist for The Muppets)
Maria was the first Sesame Street cast member I recall being aware of as a kid. She took Big Bird to the doctor. She rode with Oscar in the Sloppy Jalopy on a cross-country journey. She sang in Spanish AND English. She always had a toaster she was fixing. Sonia Manzanno is Maria and always will be, and there is nothing more satisfying than knowing how much she contributed to both Sesame Street and what it means to be a child in America. Sonia was always a delight to watch as she played with the Muppets or fixed toasters with Emilio Delgado or sang songs with the other women on the show. Sonia, and therefore Maria, always brought an elegance to her silliness, something that I will miss terribly on the show. Thank you, Sonia, for 45 years of magical Maria moments to treasure forever. Adios!
Jarrod Fairclough (Head Operator of The Muppet Mindset)
It's strange to think of a Sesame Street without Maria there to fix, teach and mediate. With the departure of Sonia the Street loses a little bit of magic, but it continues to shine and grow thanks to the tireless efforts that Sonia has put in for 44 magnificent years.  Sonia was one of the first Sesame humans I ever spoke with, and she has been nothing but kind and generous to me.  I wish her the best of luck in whatever she chooses to do, and I thank her from the bottom of my heart for teaching me my ABC's, my 123's, and that the word is 'No'.
Andrea Rediske
Maria came to Sesame Street in 1971, the year I was born.  I have never known a Sesame Street with out her.  I'm so grateful for all that she brought to my childhood, especially that of a strong female role model — she worked in a fix-it shop!  She could do anything!  She and all of my friends on Sesame Street are part of the landscape of my childhood.  Thank you Sonia Manzano.  You will be greatly missed.
Fredric Fontus
There are many moments with Sonia on the show that I've enjoyed and will cherish always and forever.  But one that really sticks out the most happens to be one of my all-time favorite Sesame Street Episodes: when Oscar guilted Maria and Luis into letting him stay at their apartment for the night after having the worst nightmare he'd just had.  While Luis was a good sport about the situation, Maria was unsettled, which not surprisingly lead to the on and off relationship she had with Oscar over the years. Thank you Sonia for being one of the most important aspects of my childhood, and I wish you the best of luck for your retirement.  (Best of all, it won't involve getting squirt in the face by elephants!)
Michael Oberg
Of the entire wonderful cast of SESAME STREET, Sonia was always the most memorable to me. She always had a certain sincere & glorious presence on camera and seemed to really adore & appreciate the opportunity to do her job. She taught me much, interacting with Jim's wondrous creations as if they were flesh not felt. I remember her soft, patient manner when attempting to help Big Bird in his most curious situations. Above all, I remember her in FOLLOW THAT BIRD when she was stuck travelling in the Sloppy Jalopy with Oscar winding up in a salad fight at a diner with a nasty staff. Plainly stated, SESAME STREET would not have been the same without her. I want to thank her and let her know how memorably she impacted this 36 year old's life. God bless her…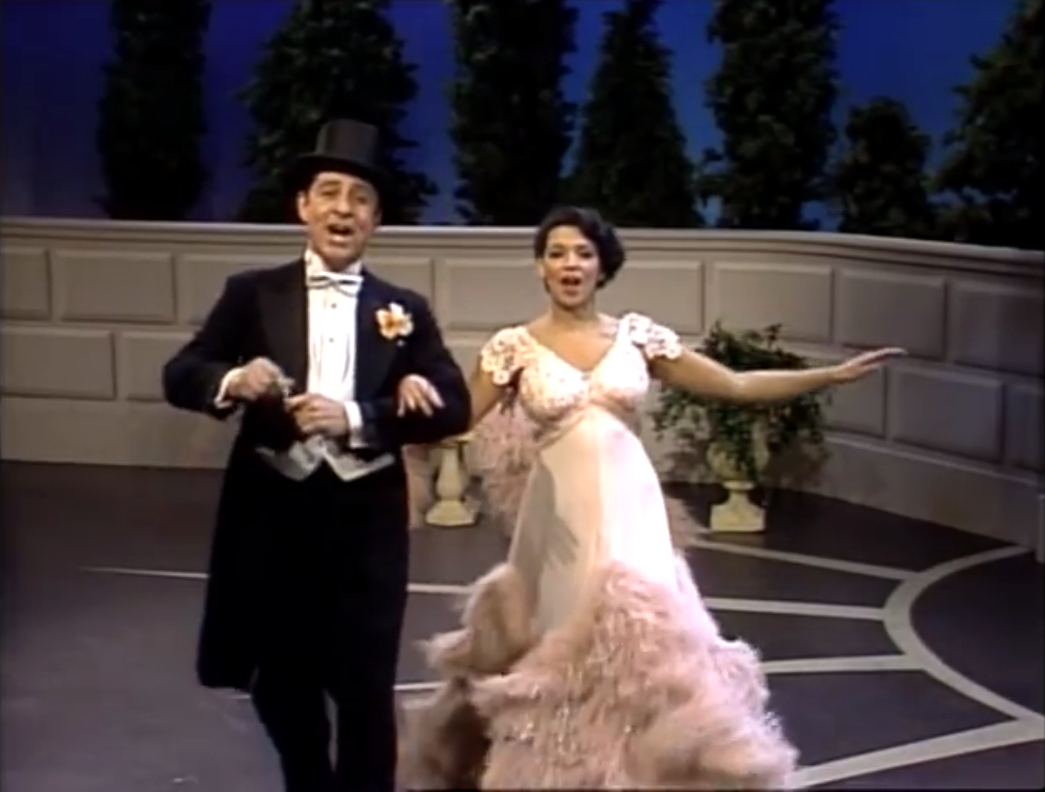 Michael Wermuth Jnr
I was shocked, but not quite surprised, to hear last week that Sonia Manzano has retired. She has been on the show for a long time, and last decade it seems like she was one of the adults to be featured the most. With many of the adults only appearing in a few shows these last few seasons I guess her absence won't need to be explained (Luis can just be seen without her, maybe she can be mentioned from time to time). There have been a lot of great moments with her over the years, like the songs "Hola" and "Sing Your Synonyms" with Luis, many funny moments with Oscar (including the "Don't Drop Inn" sequence from Follow That Bird), "The Word is No" with Gina, and her talking to Big Bird about the letter M in episode 276. She's also shown off great acting, particularly in Christmas Eve on Sesame Street when she berates Oscar for teasing Big Bird about Santa Claus. She was also great as the voice of Roosevelt Franklin's know-it-all friend Smart Tiny, and was funny in her Charlie Chaplin segments (for years I didn't realize that was Maria, when I first knew who Chaplin was I assumed that was him in those segments).  Maria will be missed.
Jen Mountney
I always loved watching you on Sesame Street growing up. You were someone I could trust and Sesame Street was a safe place for me.
Thank you for the memories!
Noel Schornhorst
The street won't be the same without you.  Thank you so much for touching so many lives and for being such a major voice in front of the camera as well as behind the scenes.