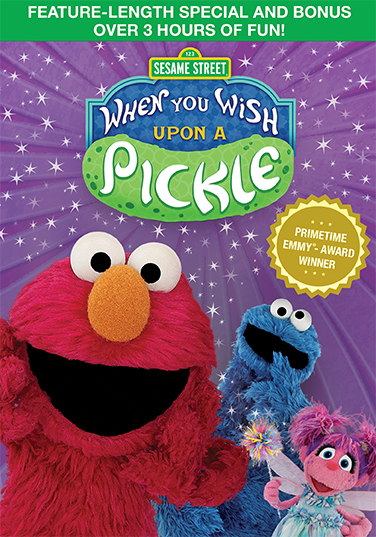 The 2018 Sesame Street special When You Wish Upon a Pickle was a fun, humorous romp involving a magic pickle, Amanda Seyfried, and several dozen Cookie Monsters. However, unlike the previous HBO-produced Sesame specials, this particular one hasn't been made availible outside their on-demand services yet. If you were never able to catch the special, your wish is about to come true!
Shout! Factory will be releasing When You Wish Upon a Pickle on DVD and digital on June 2, 2020. As an added treat, the DVD's bonus features include a previous home video release – Elmo's Magic Numbers (which is made of two full, hour-long episodes of the show).
Click here to make a wish on the ToughPigs forum!
By Shane Keating