Recently I decided to Google 'Does Kermit' and answer the various questions that were automatically suggested. We discussed Robin, Kermit's relationship with Piggy, teeth, drugs, all the normal stuff. People seemed to really enjoy it, and I had a lot of suggestions about which to do next. Muppet Wiki's Twitter suggested 'Will Kermit', but I suggest you go and Google it yourself if you want to understand why I'm not going to do that.
Today I'm asking 'Why Kermit', and while there aren't any doozies like last time, this one certainly has the possibility to drag up some controversial subjects. But hey, as Ben Folds said in that Fraggle video that one time, Do It Anyway!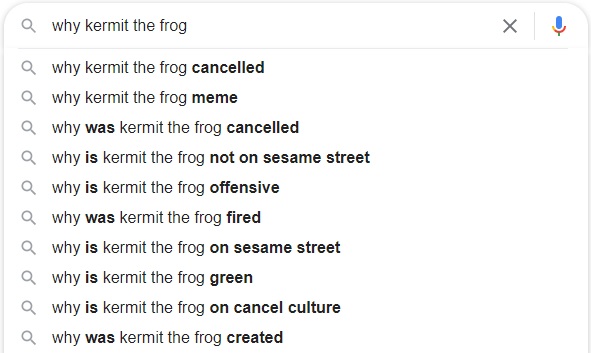 ---
Question 1: Why Kermit the Frog cancelled?
My guess is that this has to do with the controversy around The Muppet Show airing on Disney+ this year. When it was finally added, fans noticed that several episodes had a disclaimer on it, stating; This program includes negative depictions and/or mistreatment of people or cultures. These stereotypes were wrong then and are wrong now. Now, most people saw that and went 'Oh, great, that's cool of them to realise that some of their content is racist and acknowledge it', but some people got very annoyed. Mainly conservatives, who chastised the 'woke culture' for 'cancelling The Muppets', people who think it's okay for James Coburn to squint his eyes and do an offensive Asian accent for the sake of comedy. The Muppets haven't been cancelled. But some will argue they have, to get a rise out of us.
---
Question 2: Why Kermit the Frog meme?
Kermit has a couple of different memes out there. One is shared with Constantine, or as the uninitiated call him, 'Bad Kermit'. There is also the much more popular 'That's None Of My Business' as Kermit drinks tea, which was pulled from a Lipton ad a few years back. There's no real rhyme or reason as to why things become a meme, someone just picks a screenshot, slaps a joke on there, and before you know it, Kermit's referencing it on Muppets Now!
---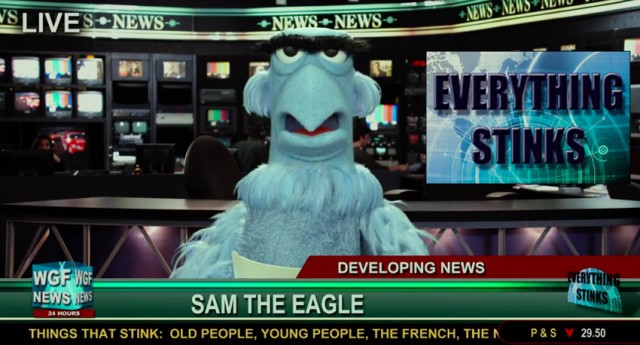 Question 3: Why was Kermit the Frog cancelled?
See Question 1.
---
Question 4: Why is Kermit the Frog not on Sesame Street?
Kermit was a mainstay on Sesame Street from its first episode in 1969 throughout its first season. He would come and go as needed, but was still around with some regularity until the early 2000's. After Disney bought The Muppets, Kermit likely became an expensive character to license for a sketch, and he has only made two appearances since. The first was in an Elmo's World segment on frogs, and the other was in the 2019 50th special, where he sang 'Bein Green' with Elvis Costello.
---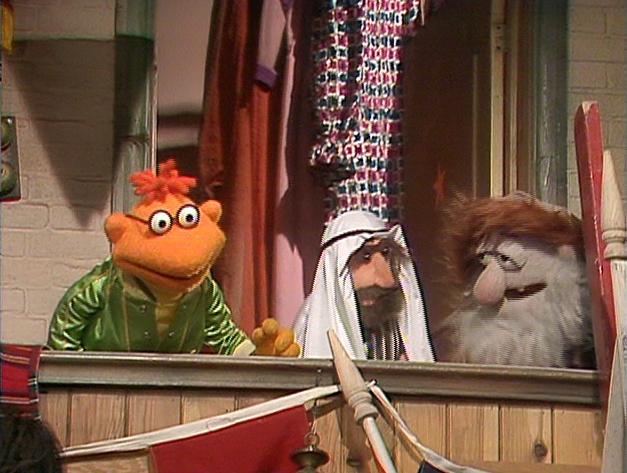 Question 5: Why is Kermit the Frog offensive?
Kermit the Frog isn't offensive, but he has been a part of things that were offensive, like the aforementioned James Coburn eye squint, and the whole Spike Milligan episode of The Muppet Show. These things were offensive then, but the cultural landscape was a lot different in the late 1970's, and those who may have been offended didn't have a way to voice their concerns. Now, with hindsight being 20/20 and with billions being able to be heard, The Muppets acknowledged their previous downfalls, without ignoring them.
---
Question 6: Why was Kermit fired?
Kermit as a character was not fired, but his previous puppeteer, Steve Whitmire, was. I'm not going to get in to the specifics, lest the Whitmire fans come after me on social media, but Disney (backed up by The Jim Henson Company) alledges that Steve's conduct was unprofessional. Their statement read;
The role of Kermit the Frog is an iconic one that is beloved by fans and we take our responsibility to protect the integrity of that character very seriously. We raised concerns about Steve's repeated unacceptable business conduct over a period of many years and he consistently failed to address the feedback. The decision to part ways was a difficult one which was made in consultation with the Henson family and has their full support.
---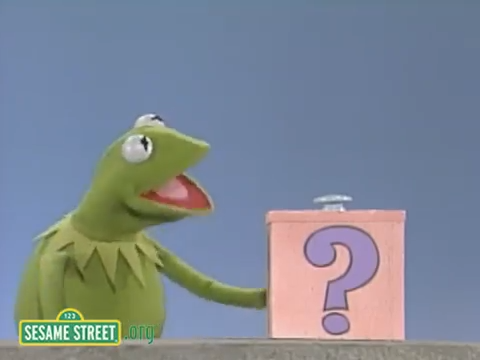 Question 7: Why is Kermit the Frog on Sesame Street?
Kermit appeared on Sesame Street because there was a time where all the Muppet characters were under one roof, and the show needed characters. Kermit at that time was already reasonably established, and he was an easy choice to bring across to the show. Over time, the Muppet performers and writers created new characters, and Kermit was eased back, until he stopped appearing all together (see Question 4).
---
Question 8: Why is Kermit the Frog green?
Kermit was originally an abstract, slightly lizardish character, who didn't become a frog until 1965, when Johnny Carson introduced him as such on The Tonight Show. Most frogs are green, so Jim leaned into that decision when he rebuilt the character from his original abstract model. Even that original puppet was a murky green, and that was because Jim used his mother's murky green coat to build the character.
---
Question 9: Why is Kermit the Frog on cancel culture?
Please see both Question 1 and Question 5.
---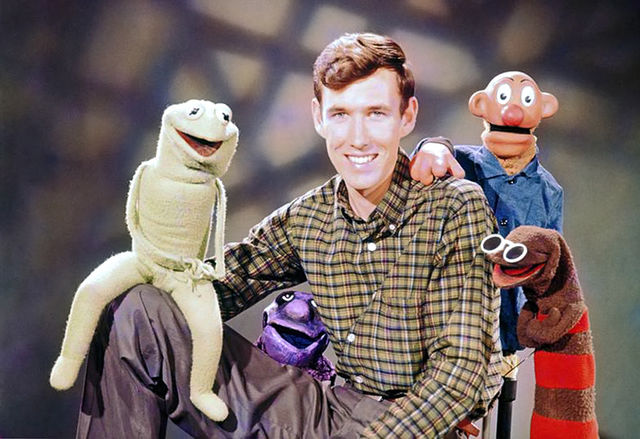 Question 10: Why was Kermit the Frog created?
In 1955, Jim Henson created a show called Sam and Friends. For this, he needed several puppets who could adapt to various sketches and lip sync to various songs. So, Jim got to building, and when he saw his mother's murky green coat he decided it would be perfect for this abstract character he had designed. Kermit was built not necessarily out of inspiration, but almost out of necessity.
---
Click here to constantly bring up cancelling The Muppets on the ToughPigs forum!
By Jarrod Fairclough – Jarrod@ToughPigs.com