Jarrod Fairclough Presents:  The Ramblings of a Muppet Nerd – CLASH of the Titans
Jarrod Fairclough – The other day I was lucky enough to catch a screening of the documentary Being Elmo: A Puppeteer's Journey, all about the life of Kevin Clash, who, as we all know, is Elmo. If you haven't seen it, I highly recommend it, because it is by far one of the best documentaries I've seen in a long time.  There are very few documentaries I'd ever want to own. This one, along with Conan O'Brien Can't Stop, are the only ones I'll have in my collection. At least the only ones that will get a regular watch, anyway. But alas, this is not a review of the movie. This is my account of my meeting with Kevin Clash in 2008.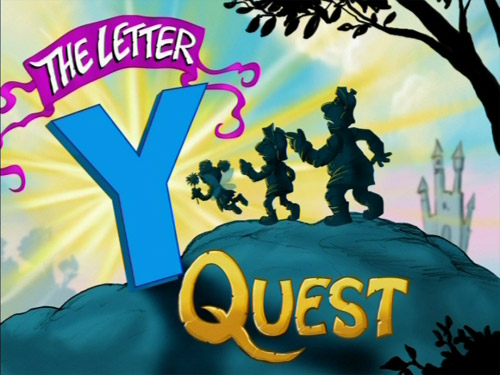 As I've said a few times on this site, on December 18th, 2008, I was given the opportunity to spend a few hours on the set of Sesame Street. For those playing at home, when I was there they were filming episode 4192, "Y a Quest? Y Not?." I watch that episode and think to myself "Hey, I'm like four feet away from that!" It was a great day, made possible by the fantastic guy Matt Vogel.
After meeting Matt, he went over and tapped a large man on the shoulder. This man I recognized as Kevin Clash, and he walked on over with a HUGE smile on his face. He shook my hand, and I told him what a giant fan I am of his, and how much I love Elmo. We spoke about Elmo's interviews on Rove. (A talk show in Australia. If you haven't seen the interviews, YouTube them, preferably the ones where Elmo is in the studio–they are much better than any of the Jimmy Fallon interviews, in my opinion, anyway) He told me those were some of his favorite ever interviews. And they must be, because part of one of the interviews made it into Being Elmo. He then told us to go wait in the arbor, and he'd be over there in a moment with Elmo…
Um… OKAY! Off Kevin went, and a few moments later he returned and put on Elmo. I can tell you now, that was one of the most bizarre, but most awesome moments in my life. As anyone who has met a Muppet will tell you, you totally forget that they aren't real. I could clearly see Kevin standing there, but I was having a conversation with Elmo, and he was responding and having fun. In true Elmo form, he was very inappropriate, and very funny. After a photo, and after I gave him a hug, Elmo responded with "You're all going to get wasted this weekend. Especially you!" as he pointed to me. At that point I was only 19, so I was legally prohibited from drinking in America, which I told him. Elmo told us "Well, Elmo will come out with you. He'll talk the barmaids into giving us drinks." I told Elmo that I only had another two years to wait until I could drink legally in the U.S. Elmo sighed and said, "Elmo got the bum deal. Elmo's gonna be three and a half forever…"

Kevin removed Elmo, and a wrangler took him away. I shook Kevin's hand and thanked him again, and said I'll be in touch with Elmo to organize a drinking session. He laughed, and asked what the legal drinking age is in Australia. I told him that it's 18. He looked a little confused, and then asked what age we get our license… I told him that it's also 18. Kevin smiled and said, "So you can legally buy beer on the same day you can legally drive on your own?" We all sort of nodded, because we realized how ridiculous it was. Kevin smiled, and as he walked off, laughed as Elmo, and said, "Ridiculous."
So that was my Kevin Clash experience. He was lovely, and funny and a genuine joy to be around. But something else happened that day that I want to talk about. It's no secret that Sesame Street is a common place that sick children go to through the Make a Wish Foundation, a group of people that do incredible work. On the same day I was visiting the set, a little girl and her family arrived a little after us. We watched as Leslie Carrera Rudolph and Abby Cadabby spoke to the kids, and the girls dad got a photo with Telly, which made us laugh. But when Kevin got Elmo and went over to the kids, it was magic. This little girls eyes lit right up, and she immediately grabbed Elmo and hugged and kissed him. In Being Elmo, there's a segment on Kevin and Elmo doing this sort of stuff for young sick kids. And what you see there is absolutely how it was when I watched this happen.
I'm assuming it's fairly common that these kids get a video of them meeting their favorite character. I've seen a couple on YouTube, and 99% of them are with Elmo. So, I sat on the stoop of 123 Sesame Street, next to Matt Vogel, Paul McGinnis, and Eric Jacobson, and we watched Kevin film with Elmo and this little girl. I can barely remember what he said  Off the top of myself, the girl couldn't really say much, and Elmo just kept hugging and kissing her. She was in a wheelchair, and the video ended with Elmo jumping on her wheelchair and demanding to go home with the family. It was funny, and everyone laughed and applauded. And then, as Elmo was given to a wrangler, I watched as Kevin turned around, smiled at the girl's mother, and hugged her while she had a little cry.
The fact that this man can bring so much joy, and so much happiness to people from all ages, really is a compliment to the magnificent skills of Kevin Clash. This is a man who had a small red puppet thrown at him, and turned it into a worldwide phenomenon. I called this thing CLASH of the Titans. But I think that's wrong now. Because, in my opinion, Clash IS the titan.

Tune in next time for MOJA – The Museum of Jarrod Art, where I talk about my little drawings and doodles of the Muppets and Sesame Street. And stay tuned for my articles throughout the year, such as my wait for The Muppets movie, my collection of t-shirts, my various attempts to get my niece to watch Sesame Street, and much more!

Wanna come drink with me and Elmo next weekend?
Jarrod












The Muppet Mindset by Ryan Dosier, ryguy102390@gmail.com