Thanksgiving is this week, and Muppet fans everywhere are looking forward to (or dreading) a big ol' meal with their loved ones. Much like many Muppet monsters we could potentially list off, we Americans wouldn't pass up an opportunity to stuff our faces with whatever's put in front of us.
It seems that Kermit and his pals take advantage of their makeshift family to spend all the major holidays together. There have been countless Christmases, a recent Halloween, and many more. But we've never seen them gather around the table for Thanksgiving. Just because we haven't seen it, that doesn't mean it never happens. So on the assumption that the Muppets are gathering for the holiday again this year, the question becomes: Who's bringing what?
Sure, it's likely that the Swedish Chef would be preparing the whole meal. But with his track record, he'd spend hours ruining Kermit's kitchen, and everyone would be eating delivered pizza for Thanksgiving. Kermit is smart enough to plan ahead for these things, but as the consummate showrunner, he'd be one to delegate. So let's presume and theorize about which Muppet is bringing which dish to this bountiful feast!
Host – Kermit the Frog
Of course, Kermit would insist on inviting everyone to his pad. That way, he can keep an eye on everyone to make sure everything's running smoothly. But also, he'd spend the entire evening making sure none of his breakable keepsakes find their way onto the floor or into anyone's mouth.
Turkey – Bean Bunny
Sure, Bean may not be the first choice to handle the responsibility of the centerpiece of the meal, but he was more than up to the task in Muppet Christmas Carol, despite the fact that the turkey was literally twice his size.
Mashed potatoes – Gonzo
As a child, Gonzo's best friend was a potato. As an adult, we have to assume he kept in touch with his friend's extended family. But hopefully they're not so close that he wouldn't mind boiling, mashing, and eating them.
Gravy – Statler and Waldorf
The mashed potatoes wouldn't be complete without gravy. And there's more gravy than of grave about these two.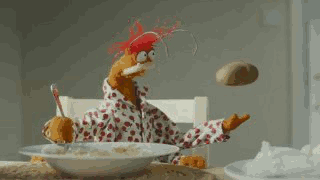 Sweet potatoes – Pepe the King Prawn
For inexplicable reasons, Pepe has a magic potato, which levitates. So if this thing is so magical, it stands to reason that he can change it from Russet to Sweet.
Cranberry sauce – The Swedish Chef
Not to be left out of any meal, the Swedish Chef can bring the one food dish we know he can execute without calamity: Shredded wheat and cranberry sauce (as seen in Muppet Family Christmas). Big Bird's absolute favorite.
Green beans – Rizzo the Rat
That guy loves beans. Jelly beans, actually. And some of them are green?
Dinner rolls – Animal
He's already so good at drum rolls, why not dinner rolls too?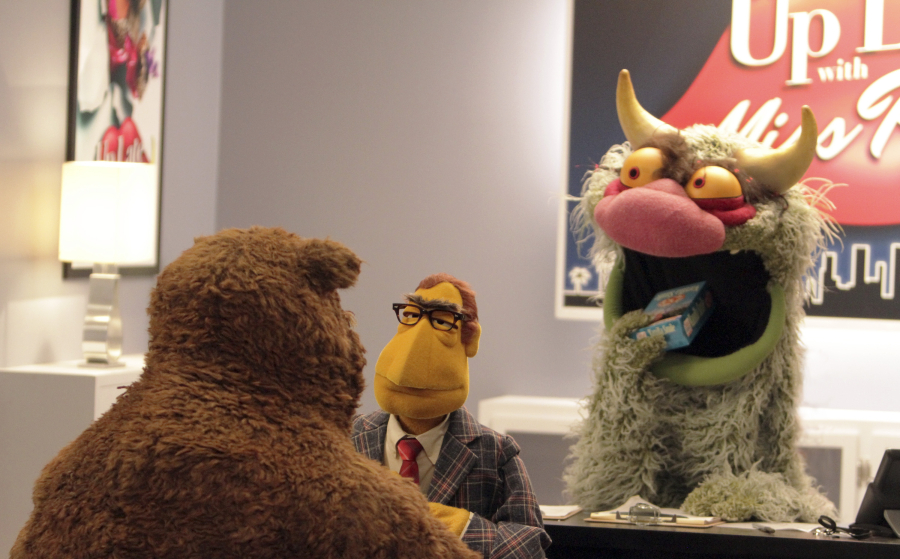 Stuffing – Big Mean Carl
I mean, Carl prides himself on his stuffing. Stuffing things into his mouth! Ayyooooo!
Nothing – Miss Piggy
Of course Miss Piggy wouldn't bother bringing anything. She already brought her je ne sais quoi, so isn't that enough??
And with that, the Muppet gang has the perfect Thanksgiving meal! Unfortunately, nobody thought to bring plates, forks, or knives, so the whole thing would've been a big mess anyway.
We hope your Thanksgiving is cleaner than the Muppets', but just as fun (and filling)! Happy Turkey Day, gang!
Click here to fill up on rolls on the ToughPigs forum!
by Joe Hennes – Joe@ToughPigs.com