The hit sitcom Schitt's Creek just ended its 6-season run, and the show has certainly made a big splash among its die-hard fans. Personally, I'll miss the antics of the Rose family, but I'll miss Moira Rose most of all.
And her wigs.
The legendary Catherine O'Hara gets to wear so many interesting hairpieces throughout the series, and they've become an iconic visual for the show. And you know what other show has some iconic visuals? The Muppet Show.
So in a weak attempt at cashing in on a popular fad, we now bring you some of our favorite Moira Rose wigs alongside their corresponding Muppets. Sure, why not.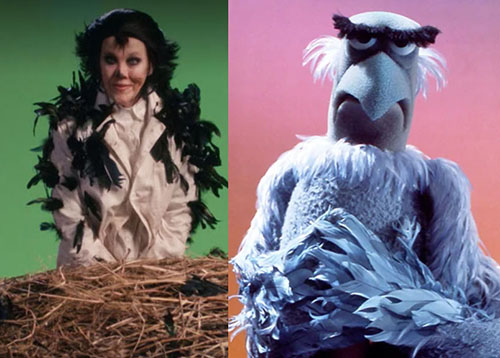 And as a little gift for sticking it through this ridiculous article, here's a bonus Jocelyn!
Click here to enjoy the Muppet Bebes on the ToughPigs forum!
by Joe Hennes – Joe@ToughPigs.com