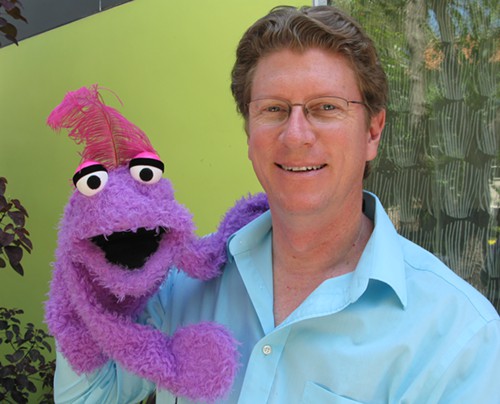 Michael Earl, who performed with Sesame Street and the Muppets throughout the 1980s and 90s, has sadly passed away after fighting a long battle with cancer.
Michael Earl was hired by Jim Henson (sight unseen!) to perform in The Muppet Movie.  You've seen him in the film as Fozzie Bear in the "high noon" scene, Dr. Teeth in "The Magic Store", and as Big Bird in the big finale.  Soon after, he won the role as Mr. Snuffleupagus on Sesame Street, after Jerry Nelson decided to pass the role along.
On Sesame Street, he also performed Slimey, Forgetful Jones, Poco Loco, and Polly Darton, among many, many others.  With the Muppets, he performed in The Muppets Take Manhattan,  Little Muppet Monsters, The Jim Henson Hour, and dozens more.
We interviewed Michael Earl back in 2011, and we encourage you to read it to get his life's story from his own mouth.
Michael Earl was a big part of the Muppets, and therefore our lives.  We'll miss him for his contributions to Sesame Street and the puppetry world.
Click here to help us remember Michael Earl on the ToughPigs forum!
by Joe Hennes – Joe@ToughPigs.com