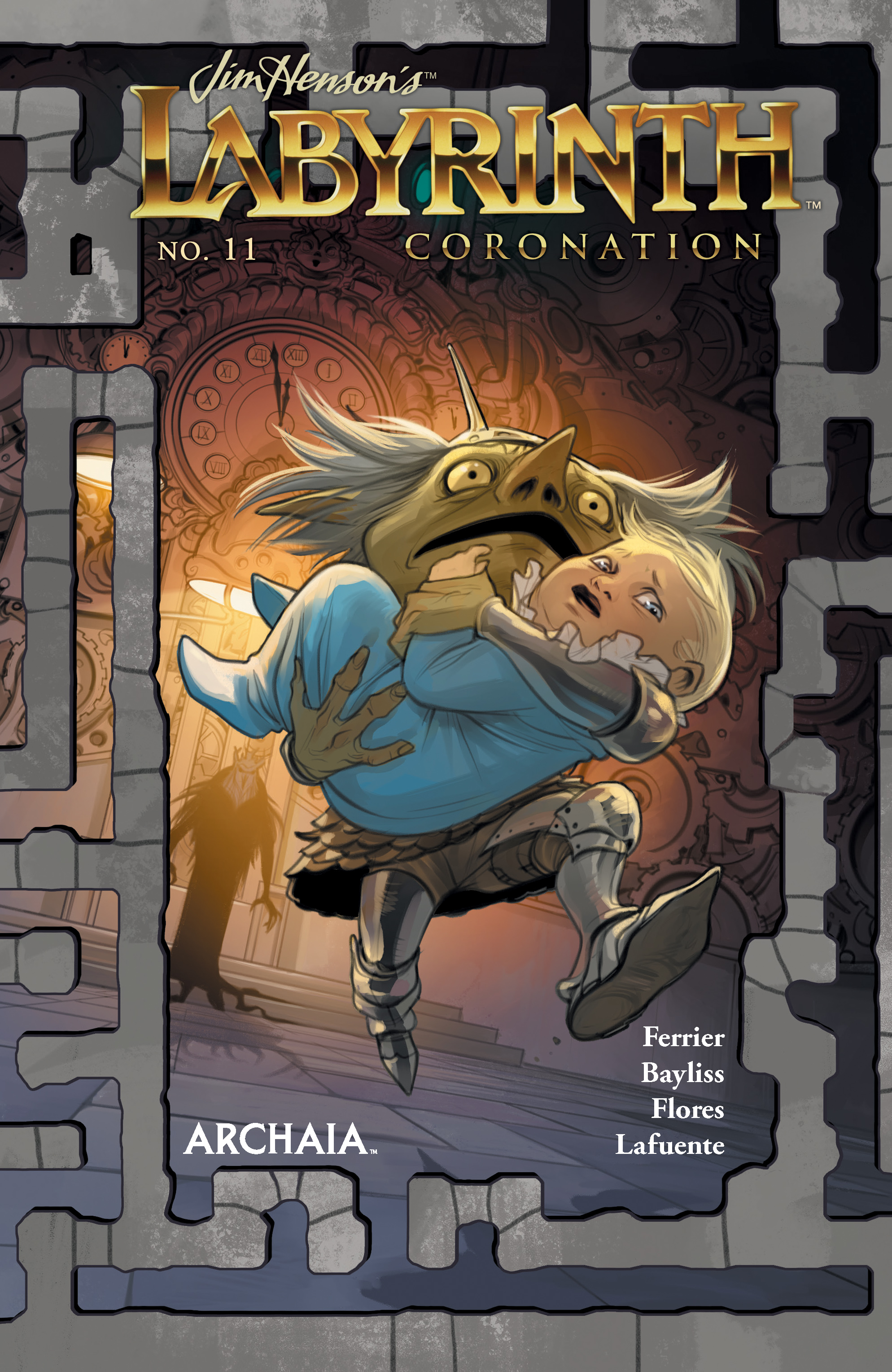 If you're not reading the current Labyrinth: Coronation comic book series, you're missing out.  It's a wonderful prequel to the classic Jim Henson film, it's a whole lot of fun, and it has a huge respect for what came before it.
The penultimate issue is in stores today! Check out the synopsis and some preview pages below, and then make sure you go get your copy at your local comic shop!  And stay tuned for next month as this epic wraps up its 12-issue series!
Writer: Simon Spurrier & Ryan Ferrier
Artist: Daniel Bayliss
Colorist: Joana Lafuente
Letterer: Jim Campbell
Cover Artist:
Main Cover: Fiona Staples
    Preorder Cover: Cory Godbey
Price: $3.99
Synopsis: Maria finally reaches the gates of the Owl King's Castle—but did she make it before the clock strikes thirteen?
Click here to reach the end of the Labyrinth on the ToughPigs forum!

by Joe Hennes – Joe@ToughPigs.com