UPDATE: We are now accepting international entries for our campaign! An anonymous donor has generously agreed to help with any shipping costs for prizes being sent to countries outside the United States!
As we're all painfully aware, the world is currently undergoing a massive change. Protesters all across the country are drawing attention to issues regarding systemic racism, unnecessary police violence, and political corruption that is not only plaguing our way of life, but has been doing so for many, many years.
As Muppet fans, we've taken the lessons taught to us by Jim Henson and his colleagues about equality, kindness, and justice. That's why we're especially impassioned about movements like #BlackLivesMatter, defending the rights of trans and non-binary people, and standing up for what's right.
Here at ToughPigs, we're outraged, but we're also aware that we're just a Muppet fan site… so what can we do to help? The answer lies in that magic word "we". Muppet fans are a community, and our greater community is hurting. Thankfully, we have the power to make a difference.
That's why we're launching Muppet Fans Doing Good: a campaign/contest/raffle to help raise funds for some organizations that we strongly believe are at the forefront of helping change this world for the better. We're asking you to help donate your money, and in exchange, you'll be entered to win one of several incredible prizes donated to us by our friends in the Muppet worlds!
Here's how it will work:
You donate to one of the organizations below:
You'll forward the original confirmation email to contest@toughpigs.com
For every $20 you donate, you'll be entered for one raffle "ticket"

For example, donating $20 will allow you to enter your name into the raffle once
Donating $100 will allow you to enter the raffle 5 times
Donating $20,000 will get you 1,000 entries
You can give as much as you'd like to as many organizations as you'd like!

On Sunday, June 28th, we will choose the winners, who will receive an email asking them to choose their top 3 prize choices. We will do our best to award the requested prizes to each winner.
And now, the moment you've all been scrolling for, the prizes!
Noel MacNeal, best known as the performer of Bear from Bear in the Big Blue House, has volunteered to give one lucky winner a personalized video greeting from Bear himself!
Sesame Workshop's Creative Director of Character Design Louis Henry Mitchell has graciously agreed to illustrate Muppet character illustrations for five lucky winners. These will be highly-detailed, black-and-white, and of any character you request.
Abby Cadabby performer Leslie Carrara-Rudolph will be donating an original artwork, as well as an autographed piece of Sesame Street merchandise. If you've ever seen Leslie's pipe cleaner sculptures, you'd know that anything she creates is amazing and original.
ToughPigs' artist-in-residence Chris "Smig" Smigliano created TWO original Muppet-themed art pieces for two winners. The first piece, titled "Roosevelt Franklin Elementary School", is mixed media and colored by hand, and it measures 11″x14″. The second, "Matt in Hand", is watercolor paint and pencil, measuring 10″x11″. Smig may have drawn more Muppets than anyone else over the past 15+ years, and we're proud to include him in this campaign!
The incredibly talented artist Peter Savieri has offered to create a digital art piece of Miss Piggy, exclusively for the winner. Should they choose to, the winner will also get to dictate the details of Piggy's pose, costume, or parody. (As long as it's appropriate, of course.)
Not to be outdone, ToughPigs writer Evan G. will also be donating an original watercolor art piece of the Muppet of your choosing! Evan has a particular love of painting obscure characters, so the winner can feel free to request any fan favorite they desire!
Luke Flowers, who has created some truly incredible Muppet artwork over the past few years, is offering a signed copy of his beautiful Muppet Christmas Carol storybook and an illustrated print of his Muppet work!
Our friends at the Muppet Stuff blog are donating an extremely rare Wilkins puppet! These hand puppets were produced for Kraml Milk around 1966, and are among the earliest pieces of Muppet merchandise. This is an incredible prize for any collector!
Muppet performer Matt Vogel is donating a Muppets Most Wanted prize pack, featuring a Constantine plush, a signed copy of the Blu-ray, and Matt's personal copy of the movie script! Nailed it!
Longtime Sesame Street cast member Alan Muraoka will be giving one of our lucky donors a Julia prize pack, featuring a Julia plush, autographed photos, and an autographed book of Julia's debut, "We're Amazing, 1, 2, 3!" Believe me, all of our donors are amazing.
ToughPigs and The Muppet Mindset are teaming up to offer a virtual prize pack! The winner of this package will be invited to a private, 30-minute Muppet conversation with the owners of both sites. They will also get to dictate the theme of a week's worth of Muppet quotes on the @MuppetQuotes Twitter feed. And they will get to appear as a guest on ToughPigs' Movin' Right Along podcast! Wow!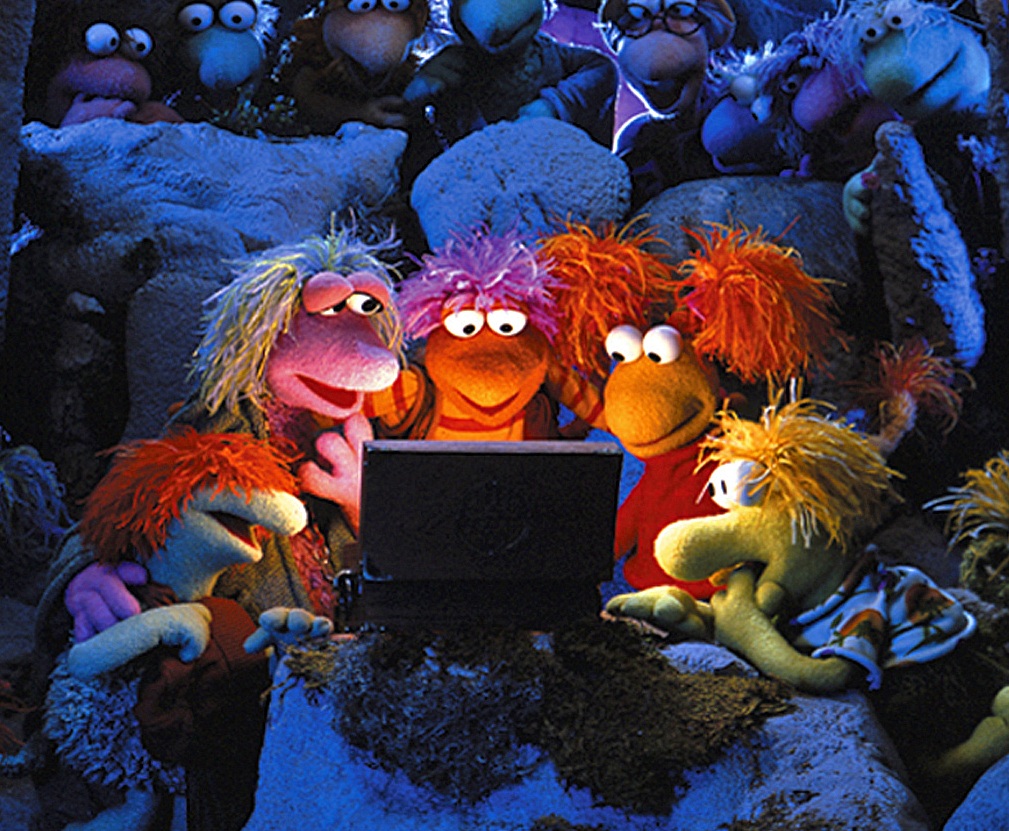 ToughPigs is also donating a mystery prize pack, full of rare and/or foreign Muppet merchandise from our own collections. What exactly does this pack include?? You'll have to win to find out!
Last, but certainly not least, Muppet performer Peter Linz has generously donated his personal Jim Henson Company jean jacket. This jacket is from around 1990, size large, and in great shape. The jacket also comes with a Pinocchio pin, commemorating the fact that Peter performed Pinocchio in the Center For Puppetry Arts touring production.
Seriously, I'm tempted to enter the contest myself just to get that jacket.
It's possible that more folks from the Muppet worlds or the Muppet fan community will offer up additional prizes over the next two weeks, so keep an eye on this page and ToughPigs' social media for announcements!
A little fine print: Only one prize will be awarded per winner. Donations must be dated after June 8th. Only US-based addresses will be eligible for physical prizes. (International entries are now accepted!) Prizes may be mailed anytime over the next few months due to the shutdown.
Thank you to everyone who considers donating, whether through this contest or otherwise. And thank you for sharing this article with everyone you know!
And, of course, thank you for being part of the change. Now let's go do some good.
Click here to help change the world on the ToughPigs forum!
by Joe Hennes – Joe@ToughPigs.com