We're here at the end of 2015 (in case you happen to be reading this from the future), and we have another collection of fantastic Muppet fan art for you to peruse and enjoy and oh please we hope you like it.
Since our last installment of The Mup Art Show, we've been keeping our eyes out all over the internet for our favorite pieces of Muppet, Sesame, and Henson-related artwork.  Now that we have a wheelbarrow full, it's time to share them with you!
If you're a professional artist and you have some Muppet fan art of your own, please email us to be considered for our next installment of The Mup Art Show!  We can't, like, pay you or anything, but we're always happy to help share those Muppet things you worked so hard on!
And now: On with the (Mup Art) show!
by James P. Powell
by pixie-the-gator
by Jesse Barboza
by Tom Foltz
by Cindysuke
by Delta-Shout
by DeeIsBrowsing
by AT Schmit
by Kevin "Drew" Arsenault
by Becca Whitaker
by Ash
by Vaughn Pinpin
by Andesn
by Onno Knuvers
by Alberto Cámara
by Cindysuke
by Euclase (no, this is not a photograph)
by LadySiggy
by Candice
by Sophie Corrigan
by Shaun Pendy
by Emiliano Serreli
by Roger Langridge
by Mattographer
by VampireHungerStrike
by Corinne Roberts
Artist unknown (t-shirt available on BustedTees)
by Scott Brown
by waterpainto
by Julie Rouviere
by Kevin Arsenault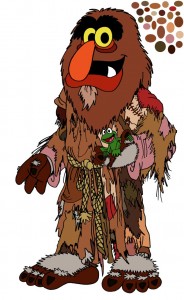 by Zach Kenny
by Kevin Ferguson
by Alice Cuthill
by Gwen Xiong
by Jesse Rubenfeld
by Citlally Lopez-De Leon
by Stephen Sagar
by Doug S.
by Dominion V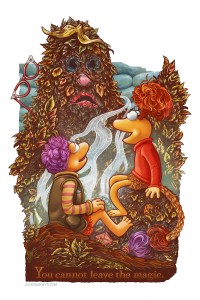 by Alix Branwyn
by Jeff Victor
by Matthew Waite
by Groovy Gecko
by Adam Withers
by Mitchel Creek Heslop
by James J. Dunn
by Matt Dean
by The Gothic Alice
by waltoon
Congrats to all of the artists above for their amazing work!  You're all so much more talented than we could ever hope to be.
Click here to color in Cookie Monster on the ToughPigs forum!
by Joe Hennes – Joe@ToughPigs.com