As we're headed toward the end of 2014, we're looking back on what a great year full of Muppet fan art we had.  I mean, that's really the best way to signify the true quality of a year.  Economic growth, unemployment decline, approval ratings, whatever.  It's all about Muppet art.
We've got another huge batch of fan art for you to enjoy!  Remember to give the images a click to see them in their full size.  And if you really love them, click on the artists' names below to see more of their work.  If you yourself are an artist with a penchant for drawing frogs and pigs and monsters, feel free to submit your work to us to be featured in a future edition of The Mup Art Show!

by Doug Slack
by Sebastian Martorana (Yes, that's a real statue. More pics can be found here!)
by Dan Romens
by James V. Carroll
by John McGowan
by Mac Smith
by Matt Carberry
by Matt Witham
by Ronan Lynam
by Michelle
by Scott Brooks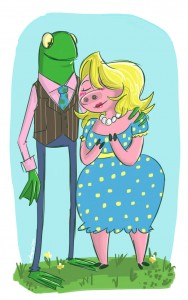 by MissKeith
by Emmlyn
by Chris Baldie
by PoomPoom
by RamonaForever
by Brent J. Rosenburgh
by Geoff Munn
by Christine Baker
by Edgar Tavitas
by Bridget Underwood
by Michelle
by CindySuke
by Piper Thibodeau
by Jordan Grakauskas
by Twirlerina
by Danny Beckwith
by Bree Smith
by Kiley Beecher
by Adam Kavanagh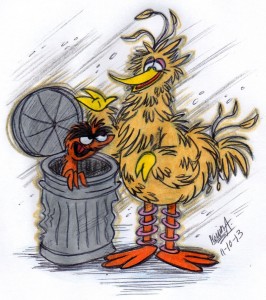 by Kevin Arsenault
by Nate Baertch
by Nate Kelly
by Douglas Pledger
by James Hance
by Ben Hale
by Nathan Ebersole
by Dave Hulteen
by Cindysuke
by Eeryl
by Cory You
by Avery Johnson
by ZeekTheAss
by Hillary White
by RibbonTwirl
by Mike Smith
by Douglas Pope

by John Henson
Click here to hang in there, baby, on the ToughPigs forum!

by Joe Hennes – Joe@ToughPigs.com