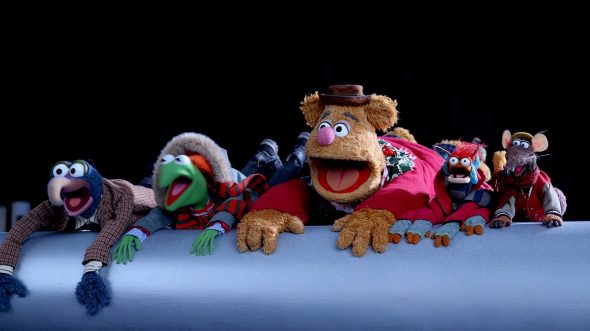 There are so many Muppet series, films, and specials out in the world, and only a fraction of them are available to watch on Disney+. So we're pleased to learn that another Muppet movie will be hitting the streaming service just in time for the holidays.
A Muppets Christmas: Letters to Santa, the 2008 TV movie featuring Kermit, Gonzo, Fozzie, Rizzo and Pepe making the trip up to the North Pole to deliver a letter for Santa Claus, will be joining the Disney+ family on November 19th.
The production is also notable for its original story and songs written by the great Paul Williams, who also contributed the songs for The Muppet Movie, Emmet Otter's Jug Band Christmas, and Muppet Christmas Carol.
Of course, this is only one of the many available Muppet productions we hope to see on Disney+. So let's all plan to watch the heck out of it and convince Disney that we want more Muppets! And hey, there's plenty of great stuff in the archives, just waiting to be dusted off. Now wouldn't that make a great holiday gift??
Click here to wish you could be Santa Claus on the ToughPigs forum!
by Joe Hennes – Joe@ToughPigs.com