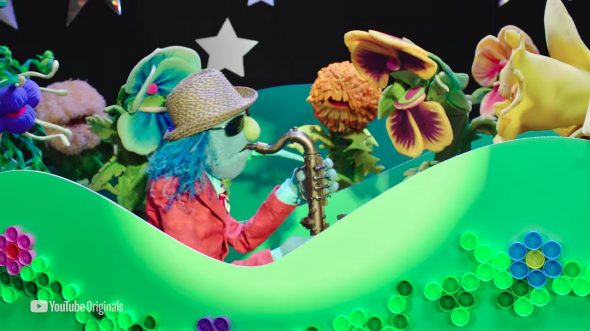 Tomorrow, October 23rd at 5pm EST, YouTube will be dropping a new star-studded special entitled Dear Earth, all about how we must protect this big blue marble of ours. Among the many guests will be former President Barack Obama, singer Billie Eilish, and cartoon Porifera SpongeBob SquarePants. But this isn't a SpongeBob fansite, it's a Muppet one, which is why we're reporting that the Muppets will be in it too!
Kermit, the Electric Mayhem, and a whole bouquet of Muppet flowers will be featured performing a cover of ELO's "Mr. Blue Sky," and judging from the preview they've shared on Facebook, it sounds pretty great. It makes me want to go plant a garden right now!
Click here to surround Zoot with flora on the Tough Pigs forum!
By Shane Keating